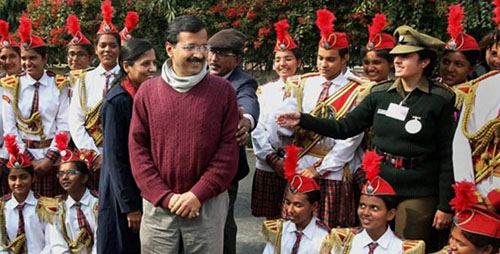 But Sunita too was love struck. She admired his simplicity. Arvind's honesty towards his work and his passion to bring about change in the nation won Sunita's heart.

Within a couple of months, they were transferred to National Academy of Direct Taxes in Nagpur (Maharashtra) to complete their training.

By now Arvind and Sunita had become goods friends. But Arvind craved to express his love for her. So one fine day, he plucked up some courage and approached her. Without any ceremonious speech, he blurted out, "Will you marry me?"

Sunita was taken aback by this sudden proposal. She simply stared at him before responding with a 'yes'.