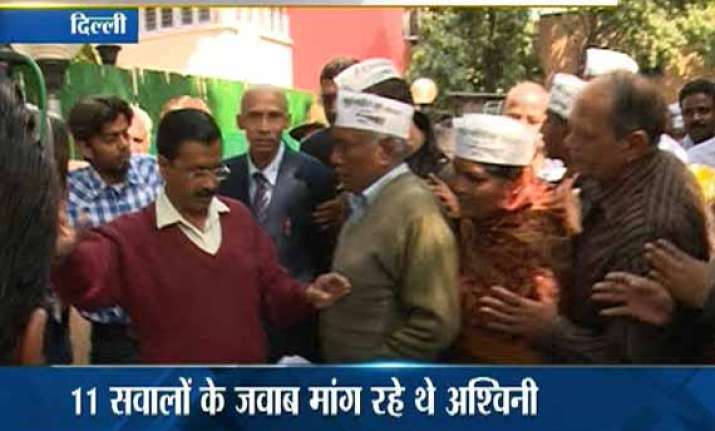 New Delhi: Ashwini Upadhyaya, one of the founding members of Aam Aadmi Party, today protested outside the residence of former Delhi Chief Minister and AAP supremo Arvind Kejriwal and accused him of being a liar as well as a cheat.
As soon as Kejriwal came out of his house this morning, Ashwini confronted him and the two leaders had heated exchange of words. Kejriwal was leaving for his Mathura rally.
Arvind Kejriwal accused Ashwini of creating scenes because the party refused to give him ticket for LS elections while Ashwini accused Kejriwal of being a liar as well as a cheat.
Ashwini had drafted 11 specific questions that he wanted Kejriwal to answer.