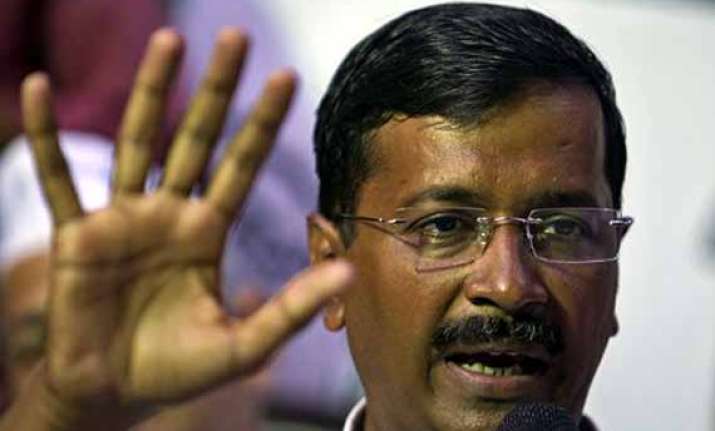 Varanasi: Aam Aadmi Party leader Arvind Kejriwal, who is contesting Lok Sabha polls against Narendra Modi from Varanasi, today said BJP was behind all the attacks on him in the recent time.
BJP had been behind all the slaps and punches, including a stone-pelting incident yesterday, claimed Kejriwal at several public meetings he held here today.
Trying to woo Muslim voters, Kejriwal mostly spoke about Muzaffarnagar riots during the meetings he held in several areas dominated by the community.
While addressing nearly more than 1,500 Muslims, including weavers, in the Jaitpura locality, Kejriwal attacked the ruling Samajwadi Party in the state over corruption.
"Weavers have to pay a bribe of Rs 100 to get their weaver credit card and also for other things," he alleged.