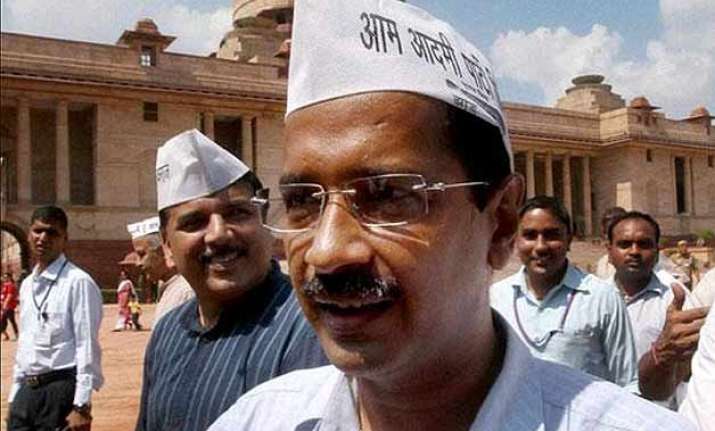 New Delhi: Assuring that there will be no water crisis and hike in prices of vegetables in summer, Delhi Chief Minister Arvind Kejriwal said that his government has prepared an action plan to work on these two important issues.
Addressing a public-rally in Karawal Nagar of northeast Delhi, Kejriwal said people don't have to face the problems of water shortage during summer.
"Government has made a plan in all areas pertaining to the timing of water tankers. As per plan, an annoucement will be made as to when water tankers will come and where they will stop and by doing this, there will be no shortage of water," he said.
The Chief Minister, his deputy Manish Sisodia and DJB vice-chairman Kapil Mishra will monitor the water siutation, he said, assuring that there will be no water crisis in the national capital this time.
On AAP's poll promise, he said that government is giving free water up to 20,000 liters and power bills have also come down by 50 per cent since AAP has come to power.
Kejriwal also said that his government has made a plan to prevent price-rise of vegetables.
"In summer, there is sudden rise in prices of vegetables, but this time, we have made such plan, according to which, price of potatoes and onions will not increase. We will announce our plan within next one week. For the first time in country, such experiment is being done.
"If our plan succeeds, there will be no rise in prices of potatoes and onions during summer," he said.