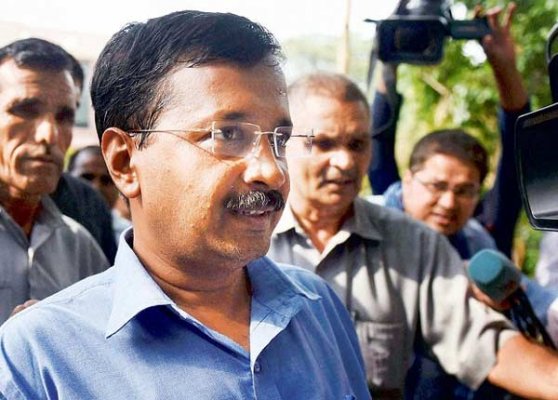 New Delhi: Aam Aadmi Party (AAP), which has been pressing for fresh election in Delhi, today demanded that Lt Governor call a meeting of all political parties and take a final decision till by this evening.
"We demand that LG shud (sic) call all party meeting today itself, take final decision by eve and inform court tomo accordingly," AAP chief Arvind Kejriwal tweeted.
AAP has been demanding fresh elections in the national capital and has accused the LG of 'favouring' the BJP.
"It is unfortunate that LG is in active collusion with BJP and running the backdoor government for the BJP and acting as an agent of Bharatiya Janata Party rather than protecting the Constitution of India. We are in a democratic country and there should be a people's government and elected government and LG should be trying his level best to have the elected government. Under BJP's instruction, he is constantly delaying everything," Kejriwals said here.
The AAP national convener also accused LG of doing nothing in the last eight months to end political deadlock in the national capital.
"Now, LG is saying that they would hold talks with all political parties over government formation. I want to ask him what he was doing for the last eight months. We were constantly requesting him to call a meeting of all political parties to discuss this issue.
"And, this practice takes just five minutes to reach any decision. Earlier, LG was saying that he wanted to invite BJP and get President's instructions. Now, President has allowed him, but he is now neither calling BJP nor any other political party beacause there is a hearing in Supreme Court tomorrow and they want to just bypass the hearing with some excuses," he said.
Earlier in the day, Lt Governor Najeeb Jung met Union Home Minister Rajnath Singh and discussed the political situation in Delhi, a day after the Supreme Court's rap for continuing with the President's rule in the city.
Sources said the LG conveyed to the Home Minister that he will call all political parties to explore possibilities of forming a government in Delhi, which is under President's rule since February 17 after resignation of AAP government.