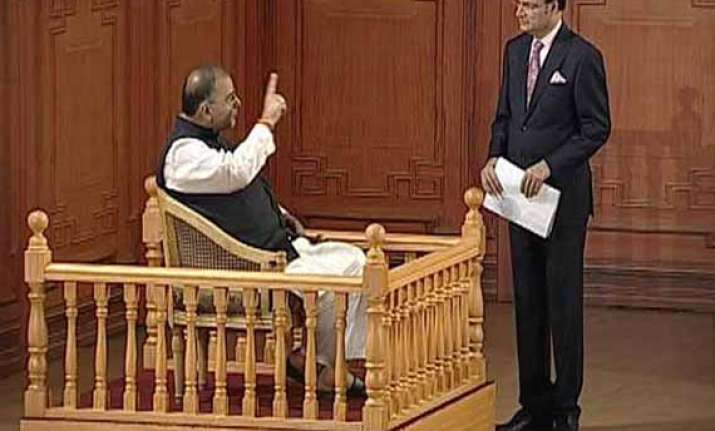 RS: I want to raise a serious issue. Drug trafficking is a big issue in Amritsar and adjoining areas. Children of many families are involved in this and it has ruined many families. Many people requested me  to ask this question to you.  I have a report of BSF that says that last year 322 Kg of heroine was seized on the border. This year, 200 Kg of Heroine is already seized. The situation is getting from bad to worse.
AJ:
I believe that it's a curse. It's Narco-terrorism that is happening here. I have written twice on this issue in my blogs. We need to increase the scrutiny at borders 10 times. What is the reason that these drugs are coming from Afghanistan and Pakistan. The second thing is that we have to increase the inter-state vigilance as well. At the same time, you need to create jobs because the mind of an unemployed person becomes the house of devils. Jobs can be created when the economy gets vibrant beyond agriculture. Jobs can be created through tourism and focus on SMEs. In our party manifesto, we have mentioned skill development. It's important for children to learn English so that we can have IT hubs in Punjab. It has already reached Gurgaon. There is no problem in bringing this to Punjab.  
RS:
Will you blame Akalis for having allowed things to come to this stage despite being in power for 7 years.
AJ:
See, border security is not with state governments. They have control over police only. Therefore, I believe that it's a crime against the nation irrespective of which party is in the party. Therefore, it should not be looked upon from party angle. 
RS:
When Rahul Gandhi came to Punjab and raised this question, the Akalis laughed at him.
AJ:
To say that 70 pc of youth take drugs amounts to making the issue light. He should talk about the problem of drugs but we are not experts of putting out a figure. If our party comes to power at centre, we will ensure more vigilance for checking this narco terrorism than we'll have for checking terrorism.