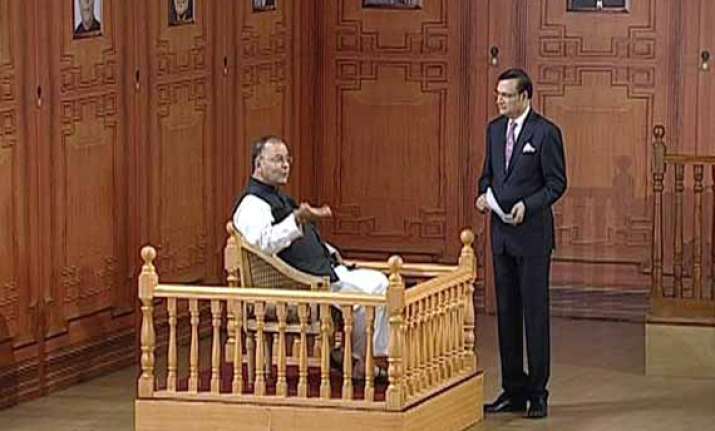 New Delhi: Senior BJP leader Arun Jaitley has said there will be no political witchhunting if the BJP-led NDA came to power at the Centre.
He was replying to questions relating to Congress president Sonia Gandhi's son-in-law Robert Vadra in
Rajat Sharma
's show Aap Ki Adalat on India TV, scheduled for telecast Saturday at 10 pm. The show will be repeated on India TV on Sunday at 10 am and 10 pm too.
Jaitley said: "Both Modi and myself have made it clear that we would like the investigative agencies to work in an impartial manner. None of the guilty will be spared and no one should be arrested because of political reasons".
He said this in the context of another BJP leader Uma Bharti saying that if NDA came to power, Robert Vadra would be sent to jail.