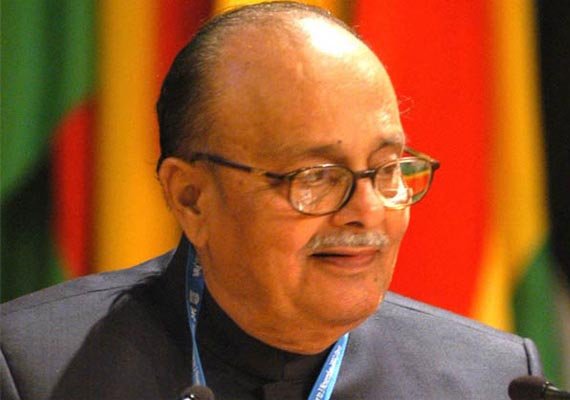 Arjun Singh was a veteran politician of the Indian National Congress party. He was a former Chief Minister of Madhya Pradesh besides beiing the Union Minister for Human Resource Development in the Manmohan Singh cabinet from 2004 to 2009.
Singh was an ambitious leader and was once a Congress bigwig. He was a strong supporter of Indira Gandhi. Arjun Singh believed that power can overcome many handicaps. He was completely loyal to the Nehru-Gandhi clan.
He died in 2011 following cardiac arrest. Ajun Singh is till remembered for his display of pure loyalty and dedication to the Gandhi family.
His name also crops up whenever people reminisce the 'Bhopal Gas tragedy'. Arjun Singh was the Chief Minister of Madhya Pradesh when the deadly gas leak from the Union Carbide factory occurred. He escaped to his Kerwa Dam palace near Bhopal to save himself from the damages of the chemicals.
 Let us know more about him.