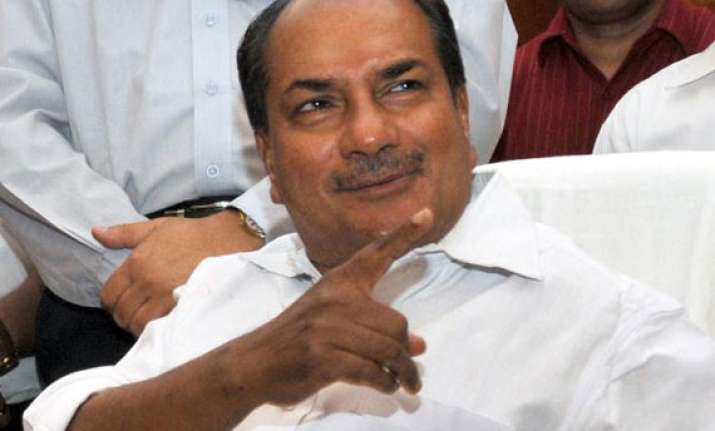 Kasargod (Kerala): Senior Congress leader and Defence Minister A K Antony today said his party was ready to join hands with other secular forces to prevent Narendra Modi from coming to power at the Centre.
Speaking to reporters here, Antony said: "This time we will get a better number in Parliament, still we may not be able to form a government, but to avoid a disaster, any party which is contesting against Congress and UPA and are ready to share or join us on secularism grounds we will join hands to avoid the disaster."
On Saturday while addressing the Press Club in Thiruvananthapuram, Antony was optimistic about Congress leading UPA3 at the Centre.
Antony said it  is now certain that only a coalition government would be possible at the Centre after the Lok Sabha elections.
He claimed that the Congress, after initial problems, has improved its position considerably and will regain lost ground as the election progresses.
Describing the Modi model of development as a marketing gimmick, Antony said, the Gujarat model cannot be replicated anywhere else in the country.
"After elections, all parties that perceive the BJP under Modi a threat ,will come forward to keep that party out of power," he said.