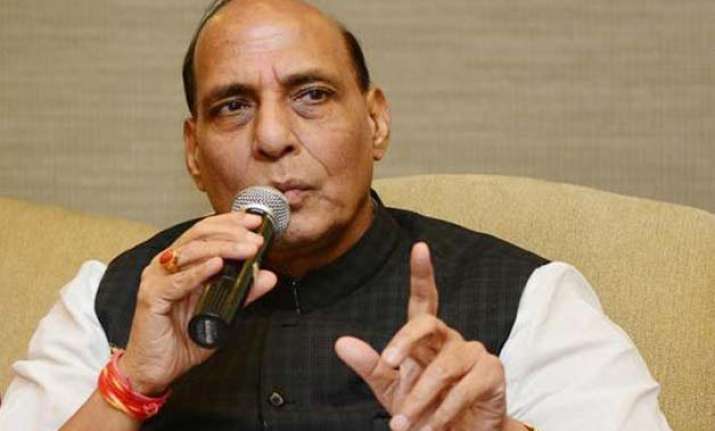 Chandauli: Union Home Minister Rajnath Singh on Sunday said that any kind of anti-India activities will not be tolerated on the country's soil.
He said this while addressing Kisan Mahapanchayat in his home district here, his first visit to the place after taking over as the Union Home Minister.
"I congratulate Jammmu and Kashmir CM for acting tough on this issue, we will not tolerate any such kind of anti-India activities on our soil," he said.
He said that a separatist leader who was involved in anti-India activities and shouted pro-Pakistan slogans in Kashmir, is now again in jail.
Praising Modi and his government for acting strongly against violation of ceasefire by Pakistan, Singh said, "When our five jawans were martyred, I called a senior official of the Border Security Force and inquired about the matter."
"The officer told me that they showed white flags to Pakistan. I asked what does it mean and the officer said it means that we want to sort out the matter peacefully by engaging the countries in talks. I again asked how many times did you show the flags, he told me 16 times," Singh said.
"And when our jawans started retaliating, Pakistan has to seek UN's intervention to sort out the matter," he said.