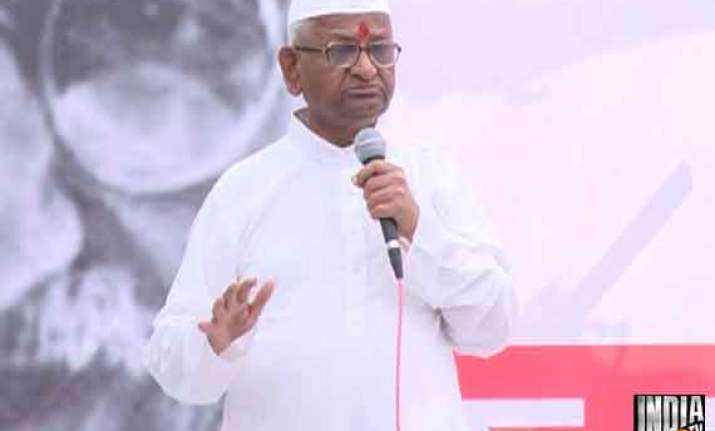 New Delhi:  Anna Hazare has lauded West Bengal Chief Minister Mamata Banerjee for her simplicity while taking a jibe at AAP leader Arvind Kejriwal, saying some people take bunglows despite promising not to do so.  
Banerjee wears slippers even after she became the CM but some persons take bungalows forgetting what they had stated earlier, he said in an apparent reference to Kejriwal.  
Asked if Banerjee is a good Prime Ministerial candidate, Hazare evaded a direct reply, noting, "I did not say that. I had written a letter to all parties that if they are willing to accept a 17-point agenda, then they can let me know." Kejriwal had a 20-minute meeting with Hazare last night at Maharashtra Sadan here which AAP leaders had described as a "courtesy call".
The septagenarian leader, who had Kejriwal as a key figure in his anti-corruption movement in 2011, has had differences with the Delhi CM over formation of Aam Aadmi Party, after which the two parted ways.  Hazare said that from March-end or the first week of April, he would travel across the country to search for good persons.
AAP leaders said a number of issues came up at the meeting but declined to specify them.  Replying to a question, Hazare said, "Kejriwal had just come to pay a visit. If he does something wrong, we can talk to him about it."