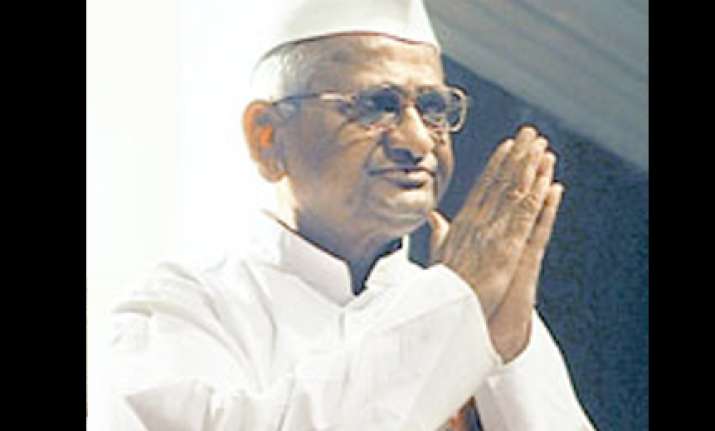 Noted social worker Anna Hazare on Saturday  ended his nine-day-old 'fast' after Maharashtra Home Minister Jayant Patil assured him of taking action against those found guilty by Justice P B Sawant Commission appointed to probe the ministerial corruption.
Patil faxed a message to this effect to Hazare who has been on 'fast' at Ralegaon-Siddhi village in the district demanding action against the guilty erstwhile ministers of NCP including Padmasinh Patil, Nawab Malik and Suresh Jain held guilty by the one-man Commission in 2006 when Congress-NCP coalition government was in power.
Maharashtra Inspector General of Police S S Virk also sent another fax message to Hazare promising proper cognizance of the complaint which alleges that Padmasinh Patil had given 'Supari' (contract killing) to eliminate the social worker.
After receiving the assurances, 'Gramsabha' of the village requested Hazare to withdraw his protest 'fast', to which he agreed. PTI