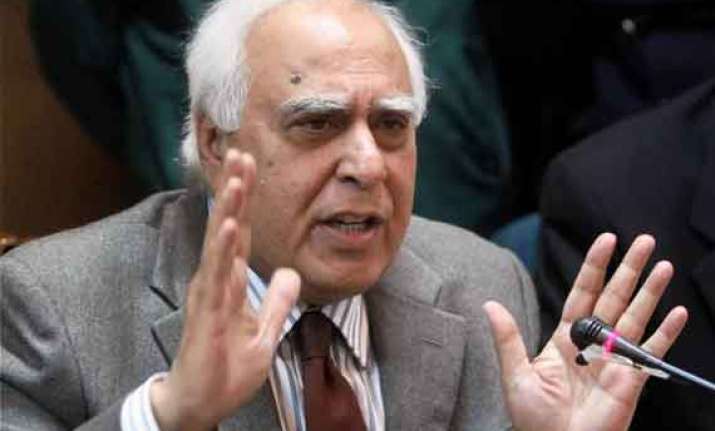 New Delhi: Law Minister Kapil Sibal Monday said BJP leader Narendra Modi's close aide Amit Shah is accused in the triple murders of Sohrabuddin, Kausar Bi and Tulsi Ram Prajapati.
Sibal, at a press conference Monday, read out excerpts from a CBI report, and said strong circumstantial evidence suggests that Shah is involved in the "murders".
"Amit Shah, accused in three murder cases is leading Narendra Modi's campaign," Sibal said.
"Evidence suggests that Gujarat chief minister's office was directly involved in the 2002 ('murder') conspiracy," Sibal said.