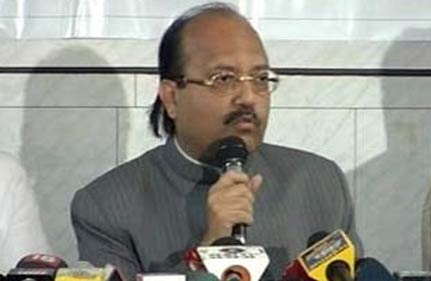 Lucknow, Oct 18: Expelled Samajwadi Party leader Amar Singh today sought forgiveness from the Muslims for being a mute spectator to his former party chief Mulayam Singh Yadav's friendship with Kalyan Singh, who is "responsible for the Babri mosque demolition".
"I am a culprit of the Muslim community and ask them to forgive me as I had been a mute spectator to Mulayam's friendship with Kalyan and induction of his son Rajveer in his cabinet," Singh said here at a symposium on 'Present situation in the country and Muslims' organised by Quami Rabta Council.
Singh said if Yadav was a real sympathiser of the community, he should announce that after 2012 state assembly elections he or his son would not become the chief minister and put forth the name of some Muslim for the post.
He said if Muslims wanted to improve their condition in the society, they should not run after political outfits but prepare their own leadership.
On his bete noire Azam Khan, Singh said that Khan should not forget that it was he who came to his defence when once Yadav was "scolding him like his servant". PTI