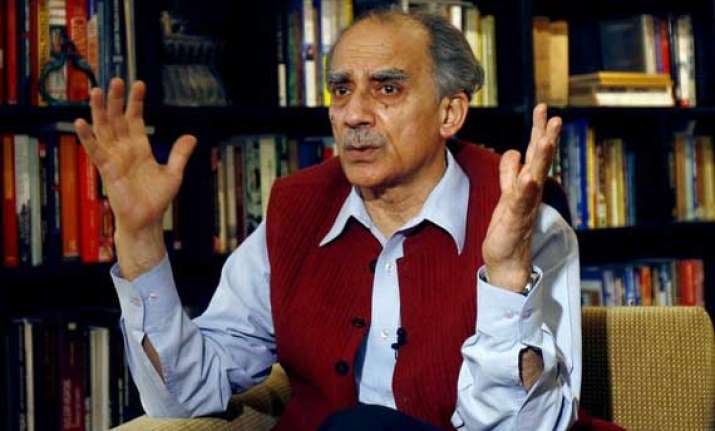 New Delhi, July 21:  Former union minister Arun Shourie today said he had almost no relationship with BJP and since the illness of senior leader Atal Bihari Vajpayee he had withdrawn himself from party activities.

"(There is) almost no relationship. I have good individual friends among them but as a party they are doing their own thing. I am not paying much attention to them," Shourie said in an interview to CNN-IBN.

He was replying to a question on his present relations with the BJP.

Shourie has penned a book, "Does he know a mother's heart: How suffering refutes religion" on his disabled son and ailing wife.

When contacted by PTI, Shourie refused to speak on the BJP, saying his book is on religion and it is "foolish" to co-relate it with his role in the party.

Asked by the news channel if he had distanced himself from the BJP and the reasons behind doing so, he said it is not because the party was moving away from Hinduism but due to Vajpayee who is no longer active in the party due to ill-health.

"He (Vajpayee) is not active in politics. As long as he was there I felt he was a person one should work for," Shourie said.
He insisted that while BJP was doing its own work, he was busy writing books. PTI