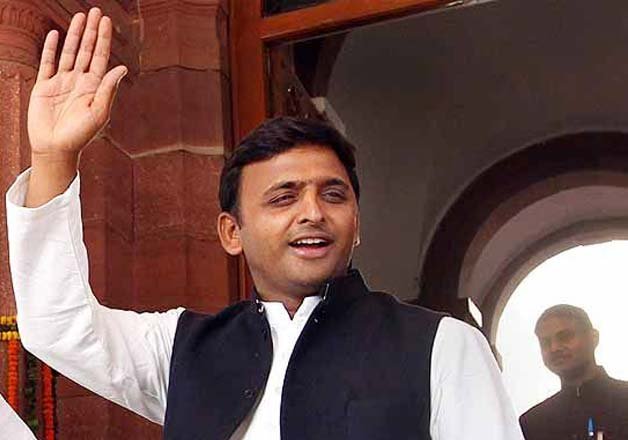 Lucknow: Seeking to rubbish opposition charges of his government's failure on all fronts, Uttar Pradesh Chief Minister Akhilesh Yadav Sunday said ruling Samajwadi Party has fulfilled all its poll promises as it completed three years in office.
"Today the government has completed three years. We have completed a number of tasks and helped people with various programmes," he said at a series of functions here to mark the occasion.
"This is the first government which has implemented its manifesto through schemes. We worked on basic infrastructure. The government is constructing one of the largest expressways from its own resources," he said after inaugurating 'Akshaya Patra' kitchen here.
Akshaya Patra Foundation implements Mid-Day Meal Scheme in the government schools and government-aided schools in various parts of the country.
Taking a dig at opposition parties, the Chief Minister said those who used to q ..
"We have made major achievements in the last three years. The ambulance service, which we launched, has not been initiated by any other state. In the coming time, police will reach a spot within 15 minutes, like ambulance service," he said. Yadav said no other state could operate a scheme like 'Samajwadi Pension Scheme', which was helping 45 lakh families.
The Chief Minister also laid the foundation of a carpet export mart to be set up in Bhadohi district and addressed a horticulture event at another function.