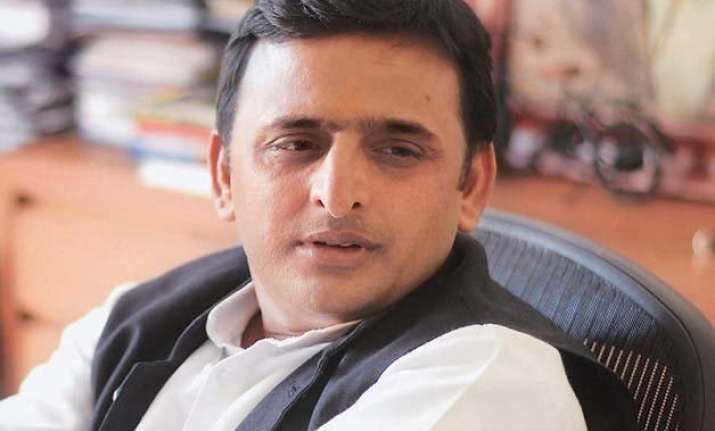 Lucknow: In an apparent attack on BJP, Uttar Pradesh Chief Minister Akhilesh Yadav Saturday said that some people create confusion in the name of religion and there was a need to combat that.
"Some persons create confusion in the name of religion and it is necessary to remove that," Akhilesh said after flagging off the Samajwadi Shravan Yatra.
At the event where he also distributed grants among Kailash Mansarovar pilgrims, the chief minister said that the actual understanding of religion related a person with all faiths.
He said that religious pilgrimage was a part of the cultural tradition and such tours aid in the understanding of religion and also strengthen the culture, unity and integrity of the country.
Under Samajwadi Shravan Yatra, the pilgrims would be given free travel to Hardwar and Rishikesh and provided with the facility to visit religious places.
The chief minister distributed cheques of Rs 50,000 each to those who have returned from Kailash Mansarovar Yatra along with tickets to travellers. He also ordered that no problems should be faced by pilgrims under the Samajwadi Shravan Yatra.
Akhilesh said that Samajwadi Party was working to unite all religions and castes through its policies.
"While others are trying to divide society, the SP government is working for the welfare of all without any discrimination," he said.
He also launched a website 'Sai Bhakti', developed by Bollywood actor Dino Morea.
Meanwhile, while criticising the policies of the Centre in Kushinagar district, Akhilesh held it responsible for the plight of cane farmers.
Addressing a function at Hata tehsil, he targeted the BJP-led government at the Centre and said that farmers were not getting profitable prices and, therefore, were showing little interest in cane farming.
On the issue of providing 24 hours power supply in UP, he said that round-the-clock supply was possible if practices like pilferage and 'katia' connections stopped.
The chief minister on the occasion also launched schemes worth several crores related to the Kaptanganj and Khadda tehsils.