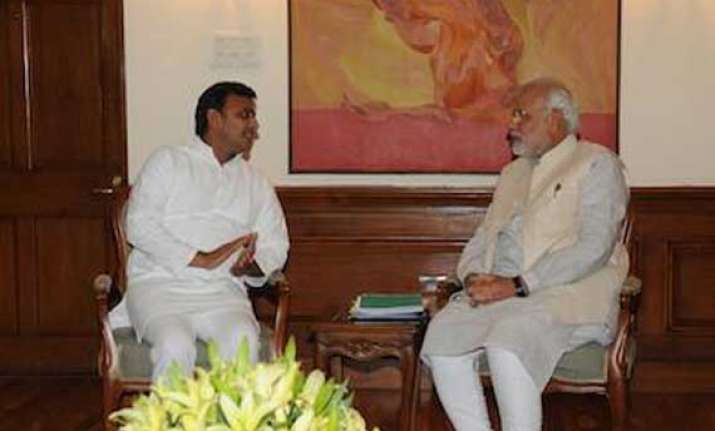 New Delhi: Uttar Pradesh Chief Minister Akhilesh Yadav Thursday met Prime Minister Narendra Modi here.
The meeting comes in the wake of repeated cases of rapes in Uttar Pradesh, most notoriously May 27 when two Dalit girls were gang-raped in Baduan.
The Samajwadi Party led state government has been criticised over violence against women.