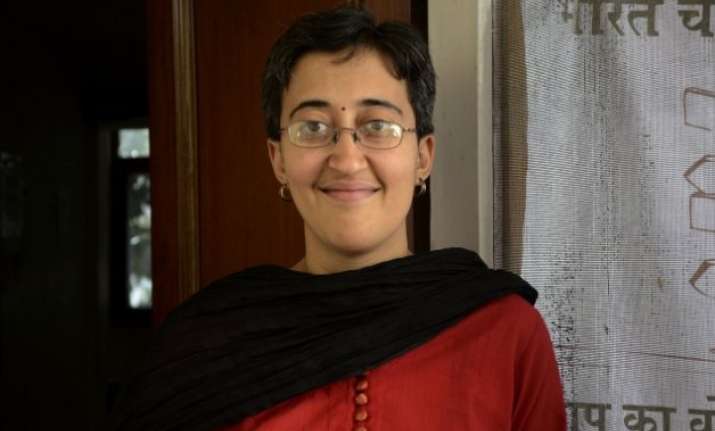 A day after AAP leader Alok Agarwal backed former party spokesperson Atishi Marlena's claim that it was Shanti Bhushan's stubborness which resulted in the talks breaking down, dissident leader Ajit Jha has questioned his stand.
Jha, who was one of the negotiators on behalf of Prashant Bhushan and Yogendra Yadav has claimed that it was Arvind Kejriwal, who did not agree to the reconciliation formula.
"Is it not a fact that after a whole day talks on March 22 Prithvi Reddy (AAP leader from Bangalore) and you (Agarwal) went to Kejriwal with a proposal and he rejected it?
"You said that the negotiators were very serious in finding solution to the on-going crisis. But on March 28 (in the National Council speech) Arvind Kejriwal said negotiators were not serious in their approach. So, was Arvind lying in the NC meeting," Jha said in a letter addressed to Agarwal.
A social activist affiliated with the Narmada Bachao Andolan and leader from Madhya Pradesh, Agarwal also participated in the negotiations process between the two warring camps.
"You (Agarwal) raised three points in your statement which does not include resignation of Arvind Kejriwal. If that is to be believed then were (AAP leaders) Ashutosh and Sanjay Singh lying at the press conference," Jha said, referring to the allegation of AAP leaders that Yadav and Bhushan insisted on Kejriwal's resignation, which was unacceptable to them.
"You also did not raise any issue of the future role of Yogendra Yadav in Haryana. Do you mean that Kumar Vishwas was lying?" the rebel leader said, in reference to AAP leader's claim that Yadav wanted a "Naveen Jaihind mukt" Haryana convenorship.
Coming out in support of Marlena, Agarwal had yesterday issued a statement saying the talks broke down because of Shanti Bhushan.
"Before giving his approval, Prashant ji said he needs to seek approval from Shanti ji. If Shanti ji does not agree then even he will not agree to it. Since Shanti ji rejected any kind of peace formula, Prashant ji, too, rejected it. After this, even Yogendra ji (Yadav) rejected the proposal.
"In this way, because of Shanti ji's stubbornness, the talks collapsed despite agreement on all the (issues)," the party had said in a statement quoting Agarwal.