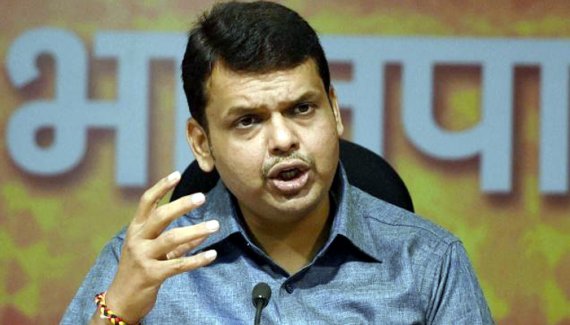 Mumbai: A complaint was filed today in a Pune court against Devendra Fadnavis, the new Chief Minister of Maharashtra, alleging that he had violated the provisions of Motor Vehicles Act by riding a two-wheeler without wearing a helmet during the Assembly elections campaign.
A similar complaint was recently filed against union minister Nitin Gadkari in Nagpur.
The complaint against Fadnavis has been filed by Hemant Patil, president of 'Desh Bachao Party', a local outfit, at the court of Judicial Magistrate First Class at Shivaji Nagar, Pune, under sections 129 and 177 of Motor Vehicles Act.
Section 129 says that wearing a helmet is compulsory for a person driving a two-wheeler, while section 177 prescribes Rs 100 fine for violation.
The petitioner has also submitted a photograph showing Fadnavis driving a two-wheeler without wearing a helmet during the campaign in Nagpur (from where he was elected).
Magistrate S S Patil posted the hearing on the complaint on November 5.