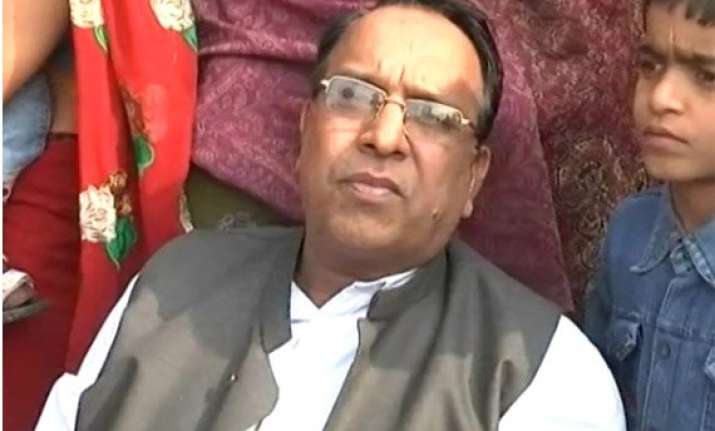 New Delhi: AAP MLA Rajesh Garg, who two days ago questioned party chief Arvind Kejriwal over internal party democracy, today made a U-turn, saying it was a mistake and that he should have consulted the party first.  The Rohini legislator, who in a post on his Facebook wall had criticized Kejriwal, also said that he will not leave the party.
"I should have consulted the party before uploading the post and it is my mistake," Garg, who had mysteriously disappeared from the city after slamming Kejriwal in the post, said.
In the post, he had said the party should not be adamant on re-election and should save the people of Delhi from the additional burden of Rs 1,000 crore that will be spent on fresh polls.
"When you (Kejriwal) demand dissolution of Delhi Legislative Assembly, you do not know what an elected representative, irrespective of his party he belongs to, your party volunteers go through.
"Under the 'Swaraj' policy, if you would have asked people whether they want elections or not, a right message would have gone among the people," Garg, who had posted an open letter to Kejriwal on his Facebook wall, had said.  When asked about the criticism, Garg said, "There is no where in the post any kind of indication that I have attacked Kejriwal.
I keep moving around among the people and I have said what people say. There is no criticism in it," he said.  
In the post, Garg had also asked Kejriwal not to encourage "corrupt" and rich people in the party.  "There are certain areas in Delhi where AAP has no MLA.  
BJP and Congress supporters are taking the opportunity and posting Kejriwal's pictures in those constituencies. Our party volunteers in Mehrauli brought this to my notice and said this was demoralizing them. So I told him not to encourage such people in the party," he said.