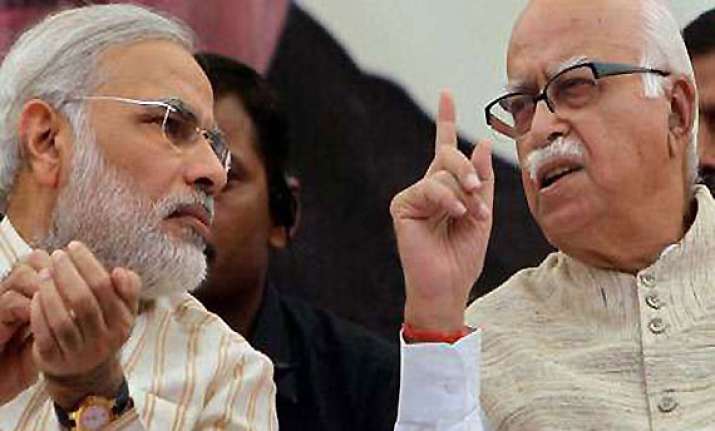 New Delhi: BJP leader L K Advani today appeared to be on the same page as Narendra Modi, a rarity since the acrimony over naming PM candidate, as he endorsed the Gujarat Chief Minister's view that there that there should be compulsory voting along with the None-of-the-Above option.  
In his latest blog posting, Advani welcomed the Supreme Court suggestion that people should have the option of a negative vote.
However, he added that along with this provision voting should be made mandatory.
"As things stand today, voters who without any legitimate justification have not been exercising the valuable right of franchise the Indian Constitution has conferred on them have, unwittingly thus, been casting a negative vote against all the contesting candidates without intending to do so," Advani said.
"I hold, therefore, that a negative vote would become really meaningful if it is accompanied also by the introduction of mandatory voting," he added.