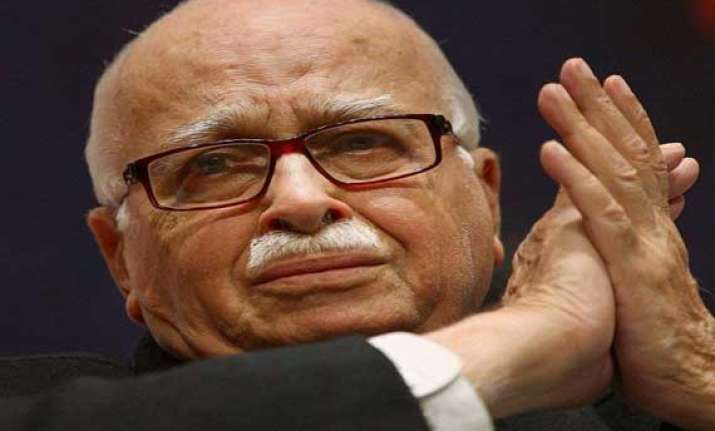 New Delhi: Veteran BJP leader L.K. Advani said Sunday that seeing the party in power again was his dream and thanked Prime Minister Narendra Modi for making it come true.
"Ever since we lost the election in 2004, my dream was to see that the BJP comes to power again. Narendra Modi has made this dream come true," Advani said addressing the orientation programme for first-time MPs of the BJP, being held at Surajkund on the outskirts of Delhi.
Advani was all praise for Modi, and congratulated him for "triple century" on debut.
The Bharatiya Janata Party veteran also pointed out that the prime minister himself is a first-time MP.
"This is Narendrabhai's unique achievement. As the prime ministerial candidate in his very first election, he has led the NDA to win more than 300 seats," said Advani.
Advising the first-time MPs, Advani said they should keep in touch with the party workers, and work towards becoming second-time MPs.
"My first appeal to each of the first-time MPs is to be in close and regular touch with the party's 'karyakartas' and supporters in your respective constituencies. I want each of you to become second-time MPs in 2019," he said.
"Each of you should aspire to be an ideal MP in the eyes of the people," Advani added.