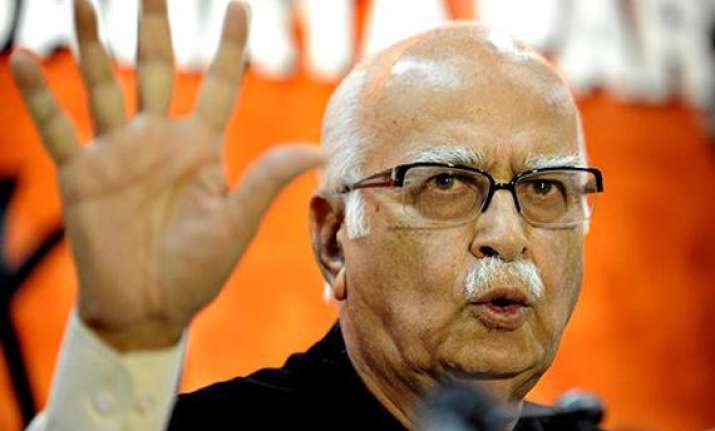 New Delhi: BJP leader L K Advani today quoted Mahatma Gandhi's grandson Rajmohan Gandhi to claim that RSS was not linked to the assassination of Mahatma Gandhi and attacked Congress for mounting a "slanderous campaign" against the Sangh.
Advani also used Rajmohan's writing in his book on Sardar Patel to bring home the point that the country had not given "due recognition" to the role of country's first Home Minister in the formative years of post-independence India.  
Quoting a letter written by the then Home Minister Sardar Vallabhai Patel to then Prime Minister Jawaharlal Nehru in February 1948, Advani said, the various probes had found no link between RSS and Gandhi's assassination.  
"All the accused have given long and detailed statements... It emerges clearly from these statements that the RSS was not involved in it at all," Patel had written to Nehru in a letter that has been reproduced in Rajmohan's book on Patel.
The BJP leader's remarks came days after BJP moved the Election Commission against Rahul Gandhi for his remarks that RSS was behind the assassination of the Mahatma.