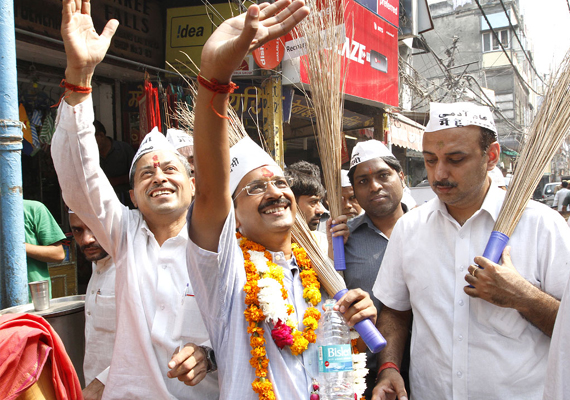 New Delhi: The Aam Aadmi Party will on Thursday release its manifesto for the Lok Sabha polls.
Party chief Arvind Kejriwal will launch the manifesto at his Tilak Lane residence here.
In its manifesto, the AAP will favour decriminalisation of homosexuality, supporting the Delhi High Court's 2009 decision on consensual gay sex. The document will also deal in detail with gender and social justice.
The manifesto will demand lowering of eligibility age for contesting the Lok Sabha polls from 25 years to 21 years.
The AAP, which governed the national capital for 49 days, will also highlight the need for the Jan Lokpal bill that aims to curb corruption at high places.
"The manifesto will reflect our vision, which has been the same since the last one and a half years," party leader Manish Sisodia said Wednesday at a roadshow in the Chandni Chowk constituency.