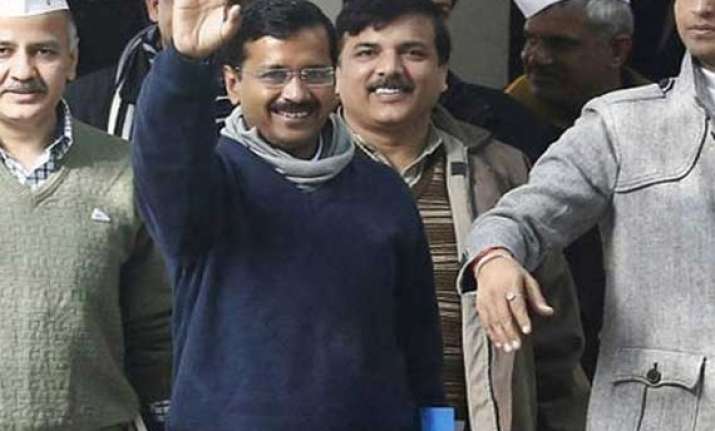 New Delhi: Poet-turned politician Kumar Vishwas, former banker Meera Sanyal, party leader Mayank Gandhi and senior advocate H S Phoolka will be among the Aam Aadmi Party (AAP) candidates for the Lok Sabha elections.  "We will soon release the first list of candidates for the Lok Sabha seat for around 25-26 seats," senior party leader and Political Affairs Committee (PAC) member Sanjay Singh said.
"Kumar Vishwas will contest against Rahul Gandhi from Amethi, Meera Sanyal from South Mumbai, Mayank Gandhi from North-west Mumbai and H S Phoolka from Ludhiana are in the first list" he added.
Names of these candidates have been making rounds for a long time especially Vishwas who had publicly challenged Congress Vice-President Rahul Gandhi after Arvind Kejriwal defeated three-time Chief Minister Sheila Dixit in the assembly elections held in December last year.  Sanyal, a former banker, will contest against Union Minister and two-time MP Milind Deora. This will be her second contest against Deora, having lost to him in the 2009 Lok Sabha polls from the same seat.