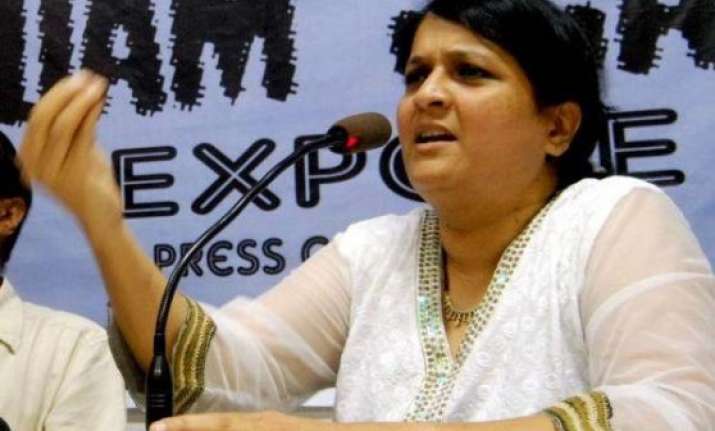 New Delhi: Aam Aadmi Party (AAP)'s Maharashtra unit convener Anjali Damania and party's state secretary Preeti Sharma Menon have resigned from all party positions.
An official statement issued by the party on Wednesday said that both the leaders have cited personal reasons behind this move.
"Preeti and I have resigned from responsibilities due to personal reasons. Request media to please put it in right perspective," Anjali Damania, who contested Lok Sabha polls unsuccessfully against BJP's Nitin Gadkari from Nagpur, said in a twitter post.
Damania said that they are finding it very difficult to manage their family, careers and party responsibilities.
Both will, however, continue to support the AAP. The party is not contesting the Maharashtra Assembly polls.