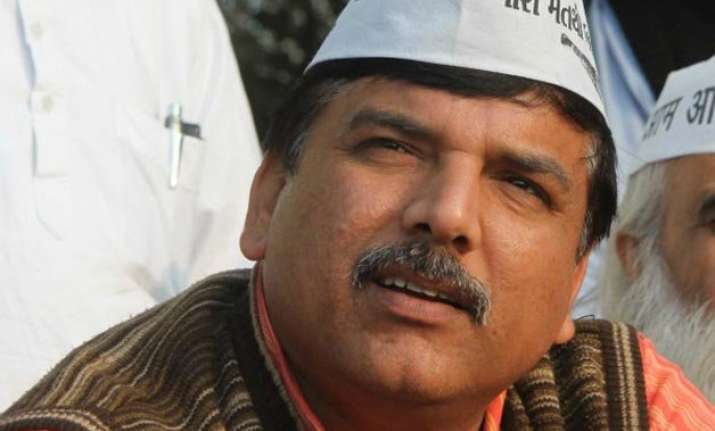 New Delhi: From past two years with all ups and downs, Aam Aadmi Party is crafting its path in politics.
Formed under a nation wide mission, the party is facing wrath of internal dispute these days.
While one side of people are considering, Delhi CM Arvind Kejriwal as warrior, people like Prashant Bhushan touted him as dictator.
There are lots of questions unanswered in the dispute of AAP. Party's leader Sanjay Singh while talking to Dainik Jagran said that the fight is all about dominance. People who want Yogendra Yadav to be named as convener just wanted to prove their dominance in party and nothing else.
When asked about whether Prashant Bhushan-Yogendra Yadav's new party will affect AAP anyhow, Singh said nothing is going to change. Now they will do what they were saying for long.
Now and then Prashant Bhushan claims to expose people in AAP. Replying to that Sanjay said, "Bhushan has nothing to expose, he just says so to create pressure and nothing else".
On asking why Yadav-Bhushan want to remove Kejriwal from Convenor's post, Singh said that both of them just want to be dominant. "Yadav and Bhushan should see that Kejriwal has strong appeal over thousands of people and has greater impact on audience".
Adding more to it, Singh said, "People have been taking about Kejriwal. Inside as well as outside. If one tries to degrade the party's mission and wants it to run in loss, then I don't find any fault in removing them".
Talking about future strategies, Singh said that they want to become as one of the strongest party across India not just a state.