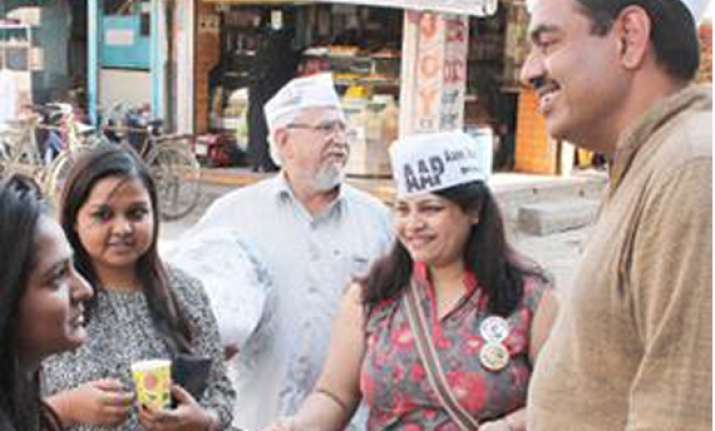 Ahmedabad: With an aim of establishing a foothold in student politics and increasing its support base, the Aam Aadmi Party (AAP) will set up its students wing in Gujarat ahead of the Lok Sabha elections.  
The students wing of AAP- Chhatra Yuva Sangharsh Samiti (CYSS)- which has already started its activity in its mother state Delhi, is in the process of mobilising its functionaries in Gujarat.
"Chhatra Yuva Sangharsh Samiti has started working amongst the students of various universities, but its set up is yet to be formed," AAP's state spokesperson Harshil Nayak told PTI, adding that they will soon announce it officially.  
AAP's state convener Sukhdev Patel terms the exercise as a political move for the character building exercise of the youth and to address issues like corruption prevailing in the education system.
"CYSS will work for character building of university students...it will be planting the seeds of idealism in them," Sukhdev Patel said.