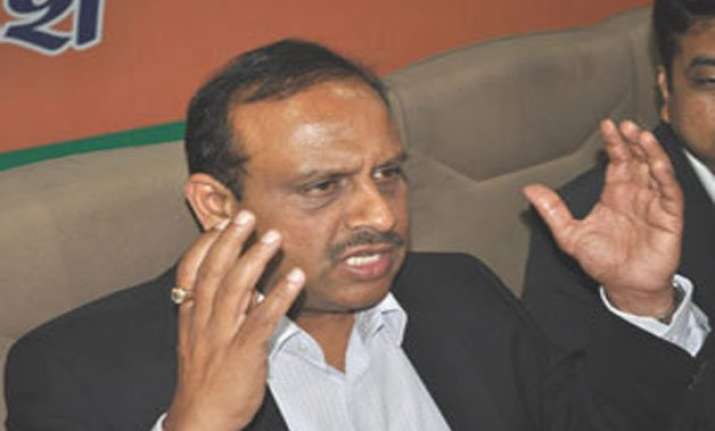 New Delhi:  Delhi BJP's executive committee today passed a resolution condemning the AAP government for "running away from its electoral promises" and creating "political ruckus" to divert attention from its failures.  
Presenting the resolution before the executive committee at its meeting here, BJP MLA Vijendra Gupta said, "They (AAP government) are creating controversies to create an alibi for their failures in fulfilling promises."
Later, briefing the media about the meeting, Delhi BJP president Satish Upadhyay said, "The AAP government is doing everything except governance. It is indulged in conflict and confrontation at the cost of governance.  
"Earlier, we thought we should give some time to the government for performance but the situation warrants struggle on various issues. The Delhi government is demoralising the bureaucracy. Earlier, it tried to demoralise the media."
The executive committee also passed a resolution condemning the steps taken by the Delhi government to "throttle" the voice of media, he said.
 A political resolution lauding the achievements of the Narendra Modi government's one year in power at the Centre was also passed at the meeting, which was inaugurated by senior BJP leader and Union Minister Arun Jaitley.  
"In the one year of Modi government, prestige of the nation has expanded and even the non-resident Indians are feeling confident. What is important is that the work culture has changed," Upadhyay said.
The Delhi BJP chief said the future roadmap and organisational issues were also discussed in the meeting.
"The party will celebrate 'Jan Kalyan Varsh' marking one year of Modi government from May 26. It will focus on awareness about various schemes and programmes such as Jan Dhan Yojana and reaching out to every voter through door-to-door contact," he added.