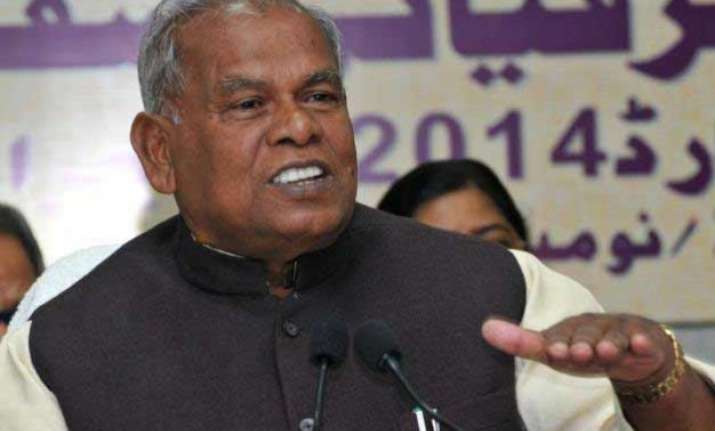 Former Bihar chief minister Jitan Ram Manjhi who till recently was a reluctant cell phone user has turned tech-friendly and started using social media .  
Manjhi's last public meeting at Darbhanga, where he described his ouster from CM post as unfair, was webcast live.
 
His new official Facebook page, created on February 12 and launched with the emotional message, "I am the pain of the crores of Dalits of the country, I am Jitan Ram Manjhi", already has more than 16,300 likes.
70 year old Manjhi's new official facebook page, launched on February 12 with an emotional message, has garnered more than 16300 likes.
 
Besides he has also released a WhatsApp number on his facebook page for direct communicatiojn with his friends, followers and well-wishers and share their ideas and concerns.
The first time a colleague spotted him carrying a mobile phone was on March 16, the very day when he held the first meeting of his campaign to mobilise public opinion against his ouster from office.
"I was surprised as even though Manjhiji was often given mobile phones to speak to someone or the other during his chief ministerial tenure, never before had I seen him carry one," said Nitish Mishra, a close associate of Manjhi.
Manjhi, who resigned from chief ministerial post on February 20 as he lacked numbers to face a trial of strength in the Bihar assembly, had even told his colleagues he was not a "gadgets person".
The team operates out of a "war room" at 1, Aney Marg in Patna, the official residence of the Bihar chief minister which Manjhi has refused to vacate even after ceasing to hold the post. The logistics of the team is handled by Manjhi's son and political heir apparent, Santosh Suman.