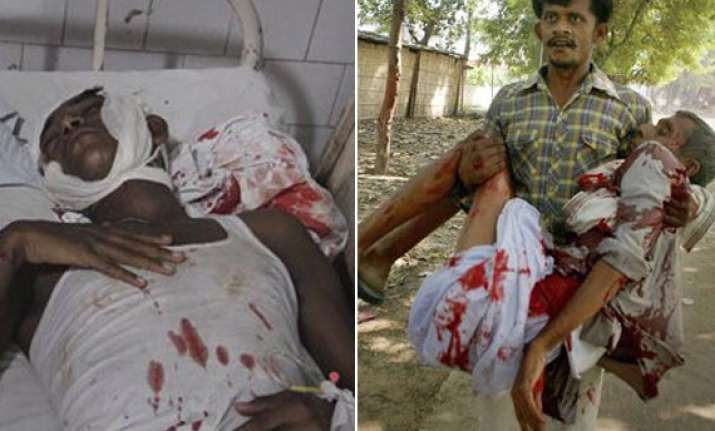 Patna: Five people were killed and 83 injured in seven serial bomb blasts near the venue of BJP Prime Ministerial candidate Narendra Modi's  'Hunkar rally' in Patna today minutes before he reached there to address a huge gathering.
Hours before the multiple explosions, a crude bomb went off in a newly constructed toilet at the Patna railway station, two km from the BJP's 'Hunkar rally' venue.
Five people died from blast injuries and 83 others were injured, according to Bihar Chief Minister Nitish Kumar.
Five low intensity blasts occurred on the outer periphery of the Gandhi Maidan, Union Home Secretary Anil Goswami told PTI in Delhi.