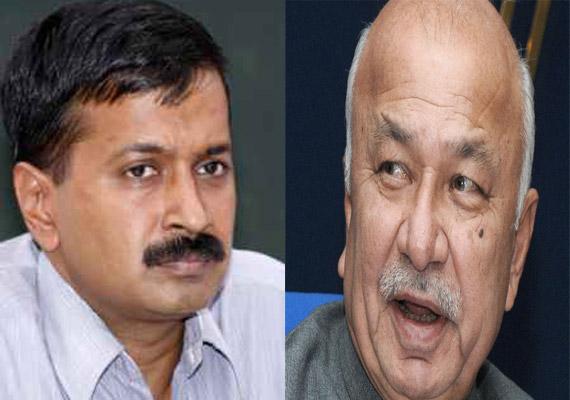 New Delhi: The Home Ministry has sent a letter alongwith a 30-point questionnaire to the 'Chief Functionary' of Aam Aadmi Party at their Koshambi and Delhi addresses on November 4, asking him to reply point-wise within 15 days, failing which action will be taken under Foreign Contributions Regulation Act.
Home Minister Sushilkumar Shinde today clarified that the probe into the foreign funding to AAP was done following a Delhi High Court directive.
The Delhi High Court had on October 23 asked the Centre to look "afresh" into the accounts of AAP to find out the sources of the money received by the party since its inception.
A bench of justices Pradeep Nandrajog and V K Rao had asked the Centre to inform it by December 10 after going through the accounts of AAP.