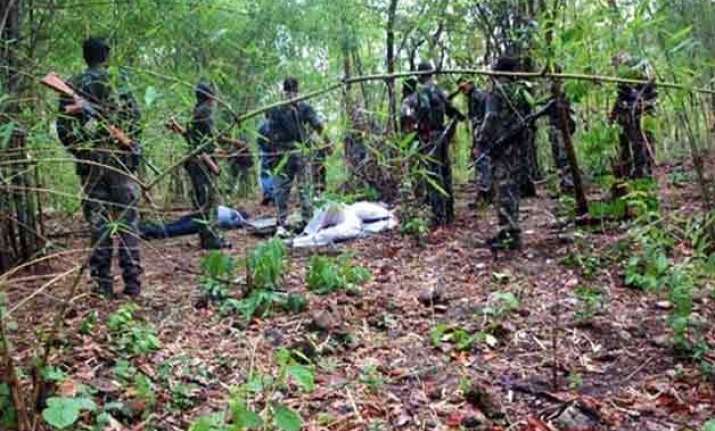 Raipur: A hostage situation is continuing since last night in Sukma district of Chhattisgarh where around 250 villagers were seized by Maoist rebels on the eve of Prime Minister Narendra Modi's visit to neighbouring Dantewada.
Chief Minister Raman Singh said anywhere between 200 and 250 villagers were abducted by the Naxals from a few villages in Sukma district and efforts were being made by the local administration for their release.
"Around 200-250 villagers have been abducted and 4-5 others (locals) are negotiating their release," Singh told journalists after conflicting claims were made by police officials on the number of villagers kidnapped by the ultras. "There is no confusion....the local administration is making efforts for their release," he said.
Eearlier, Additional Superintendent of Police, Sukma, Harish Rathore said anywhere between 400 and 500 villagers were "taken away" to the jungles by the rebels opposing construction of a bridge, while Inspector General of Police, Bastar region, R P Kalluri, called it a "fiction" created by the media.
Unspecified number of Maoist guerrillas had swooped down on Marenga and some adjoining villages within the Tongpal police stations limits and herded the villagers to the nearby forest.
Meanwhile, Prime Minister Modi, who was on a visit to neighbouring Dantewada today, said there was no future for violence in democracy. "Only plough on the shoulders and not guns can bring development. And this will bring everyone to the mainstream of the country. There is no future for violence. The future is  only of peaceful means.
"The birth place of Naxal movement Naxalbari has already given up this violent means. Don't get disheartened," he said.