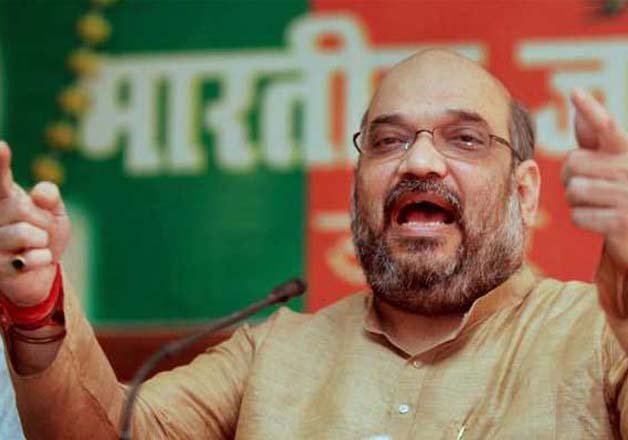 New Delhi: BJP chief Amit Shah today met a group of 10 youths who have cycled all the way from Assam to Delhi to promote the party's national membership drive.  
"Met a group of 10 energetic youths today who cycled 2,200 Kms from Assam to Delhi, promoting BJP's membership mission," Shah said on a post on twitter.com.
Lauding their efforts, Shah expressed confidence that the party would achieve its goal of enrolling 10 crore members by March of this year.
The BJP President has been visiting various cities and meeting party leaders in the various states to ensure that the party achieves its ambitious target of enrolling 10 crore members, which will be a world record by any political outfit.  
The much-touted membership drive was launched by Prime Minister Narendra Modi at the party headquarters on Nov. 1.  
Launching the digital membership drive, Modi had made a strong pitch for BJP to reach out to all sections of society so that it comes to represent the full diversity of the country.
Modi wanted the drive to be made all-inclusive so that all sections of society feel they are represented in the party's "bouquet".