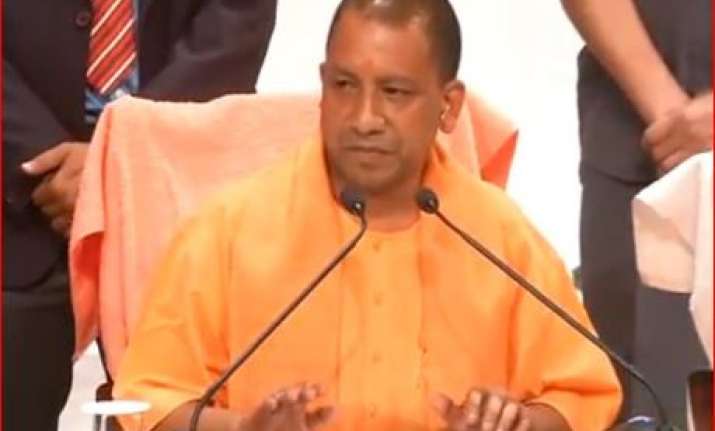 Uttar Pradesh Chief Minister Yogi Adityanath on Tuesday showered praise on Maharana Pratap on his 477th birth anniversary and asked the youngsters to follow the path shown by him.
Yogi adityanath termed Akbar, Aurangzeb and Babar as "invaders" and said that the problems of the country will vanish if this truth is accepted.  
 "Maharana Pratap, Guru Gobind Singh and Chhatrapati Shivaji are our role models, and we must follow the path shown by them. Youngsters must learn a lesson from the self-respect and strength of character from Maharana Pratap. Akbar, Aurangzeb and Babar were invaders. The sooner we accept the truth, all the problems of our country will vanish," he said.  
Asking the audience to treasure the rich history of the country, the UP CM said, "A community which does not have the capacity to treasure its rich history, can never keep its geography safe." 
Uttar Pradesh Governor Ram Naik and Minister of State for External Affairs General (retd) V K Singh were also present on the occasion.
(With PTI inputs)