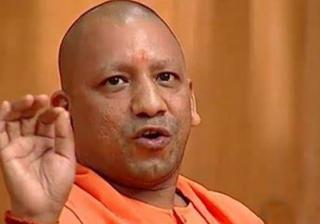 The Uttar Pradesh government headed by Chief Minister Yogi Adityanath on Monday warned state bureaucrats of penal action if they failed to check communal flare-ups in the state.
According to a report in Times of India, UP principal secretary (home) Debashish Panda and Director-General of Police (DGP) Javeed Ahmed also directed senior administrative and police officers to effectively monitor social media for timely police intervention in incidents that could disrupt communal harmony in the state.
On the first day in office, the newly appointed UP Chief Minister also asked top-ranking bureaucrats to adhere to the BJP poll manifesto.
Yogi Adityanath also discontinued services of all advisers, vice-chairmen and chairmen appointed by the previous SP government in different departments and corporations.
The UP Chief Minister invoked Mahatma Gandhi and requested the bureaucrats to stand up and repeat the one-page "Swachha Bharat" pledge along with him.
Yogi Adityanath pointed out that poor sanitation is a major roadblock in the way of UP cities becoming smart cities.