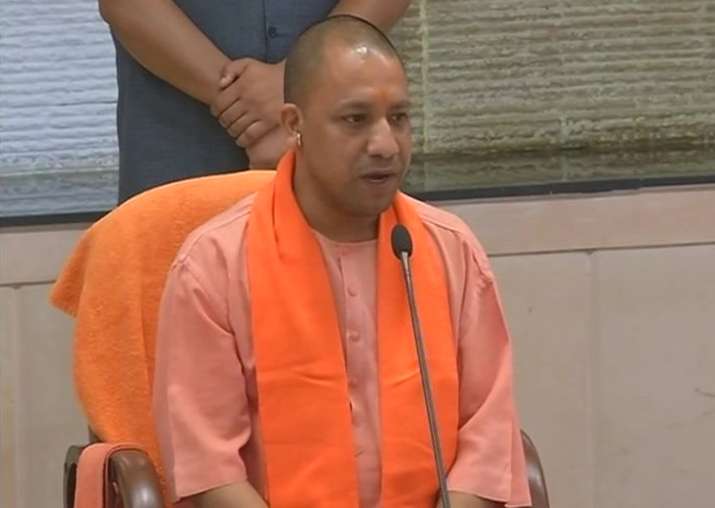 Uttar Pradesh Chief Minister Yogi Adityanath today welcomed BJP Parliamentary Board's decision to announce Bihar Governor and prominent Dalit leader Ram Nath Kovind as the ruling NDA's presidential candidate.
Addressing the media in Lucknow, the Chief Minister asked opposition parties to rise above party politics and support Kovind's candidature for the top Constitutional post.
"It is a new social awakening that a Dalit has been selected for the top most constitutional post of the country for which I want to thank Prime Minister Narendra Modi and BJP president Amit Shah on behalf of the people of the state," Adityanath said.
I appeal to all political parties of UP to support son of UP, #RamNathKovind for president, rising above politics: UP CM Yogi Adityanath pic.twitter.com/DenzbgTJ4p

— ANI UP (@ANINewsUP) June 19, 2017
"It is my appeal to all political parties to rise above party politics and support the son of Uttar Pradesh to become the President," he added.
Kovind, 71, born in Kanpur Dehat district of Uttar Pradesh, belongs to Koli community, a Dalit sub-caste. He is a lawyer by profession and has practised law in  Delhi High Court and the Supreme Court. 
Describing Kovind's candidature by NDA as supreme honour of the Dalit samaj, Adityanath said that someone from among them has been selected for the top job.
"It is a matter of pride for the 22 crore people of the state," he said. 
Meanwhile, BJP celebrated the candidature of Kovind as presidential candidate at the state headquarters here with workers and activists distributing sweets amid drum beats and bursting of crackers.  
Kovind, two-term BJP Rajya Sabha member, is seen as an astute choice by the saffron party, which has been targeted by opposition parties over Dalit issues, and his election is almost a certainty as the ruling bloc with the support of some regional parties enjoys a majority in the electoral college. KR Narayanan was the country's first Dalit President.