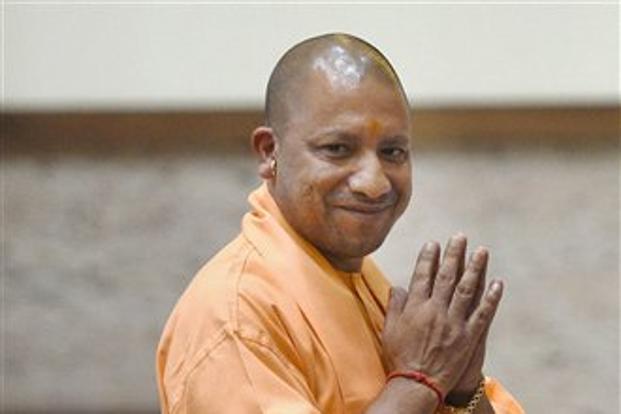 As part of his ongoing efforts to reach out to the Dalit community of Uttar Pradesh, Chief Minister Yogi Adityanath on Monday night dined at a Dalit's house in Pratapgarh area.
The move becomes significant as the ruling BJP is leaving no stone unturned in wooing the politically powerful Dalit community of Uttar Pradesh.
 
Yogi Adityanath, while participating in a meeting of villagers in Kandhaipur Madhupur, gave a patient hearing to problems of locals.
He assured the villagers that efforts would be made to ensure that various government schemes reach every eligible individual. 
The chief minister also directed officials to take steps for immediate redressal of problems faced by common people.
Yogi Adityanath warned the officials that the state government will not tolerate any laxity in this regard.
After the meeting, the chief minister had dinner at Dayaram Saroj's house along with other villagers.