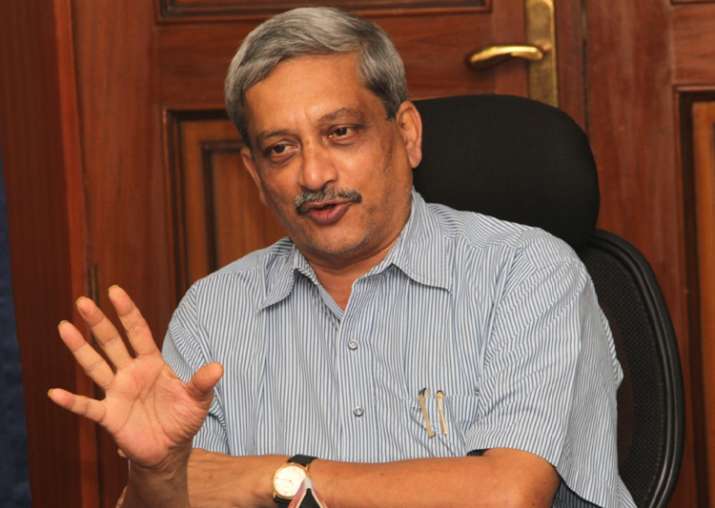 Goa Chief Minister Manohar Parrikar today exuded confidence that he will win the Panaji assembly seat for the six time and that with a bigger margin as there was 'virtually no opposition' in the contest.
Parrikar, who took over as the CM of the coastal state in March, told reporters that 98 per cent of the BJP voters will be exercising their franchise in his favour. "My lead will increase," the 61-year-old engineer-turned-politician said. 
"I can't see any opposition," he added quickly. 
Asked about putting in more than usual effort in the by-poll campaign, than he and the BJP had in the past, Parrikar replied: "Shouldn't one campaign?" 
No projections but it will be substantial: #Goa Chief Minister Manohar Parrikar (contesting from Panaji seat) after casting his vote. pic.twitter.com/OZk4DCGg7R

— ANI (@ANI) August 23, 2017
"There were general elections when I would campaign all over Goa. Now we are campaigning only here," Parrikar said, after casting his vote at the Masson de Amorim polling booth.
"From my side we'll get 98 per cent... Two per cent may not be able to ...for some technical, medical reason," Parrikar, who is contesting against Girish Chodankar of the Congress and Anand Shirodkar from the Goa Suraksha Manch, said.
Speaking to reporters here, former RSS chief Subhash Velingkar, who is the mentor of the Goa Suraksha Manch said that the Rashtriya Swayamsevak Sangh volunteers would not support Parrikar.
"RSS workers will not vote for him and our Anand Shirodkar will win this election, with a small margin," Velingkar said.
Panaji constituency which covers the state capital and adjoining areas has a voter base of 22,203 of which 17,339 had cast their vote during the last Assembly election. BJP's Siddharth Kuncolienkar had won the election defeating Atanasio Monserratte of United Goans Party. Kuncolienkar had polled 7,924 votes as against Monserratte who had 6,855 votes to his share. The BJP MLA then resigned to make way for Parrikar to contest from this constituency.