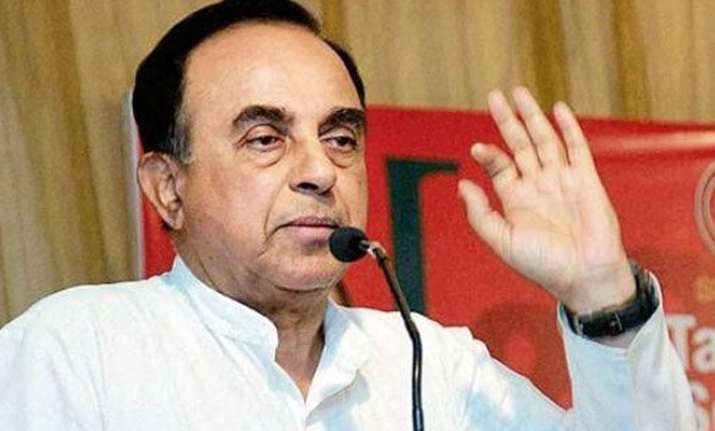 Coming out in defence of Punjab minister Navjot Singh Sidhu, senior BJP leader Subramanian Swamy today said that the cricketer-turned-politician should not be targeted for appearing on TV shows as both the Attorney General(AG) as well as the Solicitor General(SG) are allowed to continue their law practice. 
"Why should Navjot Sadhu be targeted when the AG and SG continue their law practice appearing for clients against the Government? Double Std?," Subramanian Swamy tweeted.
Earlier, Punjab Advocate General in his submission to Punjab government had said that Sidhu can continue with his TV career as there was no conflict of interest between his office of state cabinet minister and his working for television shows.
"There is no conflict of interest between his work on the show and his office and discharge of duties as the minister of local government, tourism, cultural affairs, archives and museums for the state of Punjab," the Advocate General said in his report.
Defending his decision to continue with 'The Kapil Sharma show', Navjot Singh Sidhu on Wednesday said that he did TV shows to earn money and run his family as he could not become a transporter like former Punjab Deputy Chief Minister Sukhbir Badal.
"I cannot be a transporter like former deputy CM of Punjab Sukhbir Badal. I cannot be corrupt to mint money. I can't ditch my people who voted me to power. I do TV shows to earn money to run my family and meet expenditure," Sidhu said.