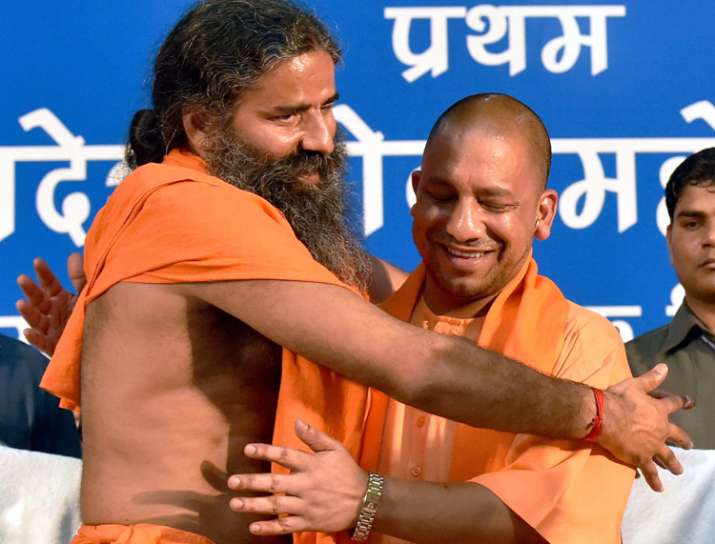 Uttar Pradesh Chief Minister Yogi Aditynath on Wednesday talked said he informed by BJP chief Amit Shah only a day before the swearing-in ceremony. 
"Amit Shah told me that tomorrow is the oath-taking ceremony. But, I had only two robes," Yogi said. 
"If I had said no, then it would mean that I am looking for an escape route. I then went to Lucknow to attend the meeting of the BJP legislature party," Adityanath said. 
He was addressing a gathering on the inaugural day of the three-day UP Yoga Mahotsava here. 
Adityanath, a five-time MP and head priest of Gorakhnath Mutt, said he was a "fakir" (hermit) who lived on alms, but the people of the state had given him the whole state. 
Lauding Prime Minister Narendra Modi, Adityanath said, "The positivity which Modi has infused after the 2014 Lok Sabha election, the UP government will work with the same positivity for the welfare of 22 crore people of the state." 
Hailing Modi's "bold" decision to demonitise high denomination currency note, the Chief Minister said his government will not hestitate to take any major decision for the benefit of the peole of the state. 
"If needed, we will not hesitate in taking any big decision for the benefit of the 22 crore people of the state," the UP Chief Minister said.

 

Adityanath voiced concern over the Naxal menace. He also lamented that the Indian universities could not figure in the list of top 100 universities in the world. He cited excerpts from epic Ramayana to stress that "mother and motherland are superior to heaven." 
Speaking on the occasion, Yogi said 'surya namaskar' was similar to 'namaz' (prayers) offered by Muslims and those opposing the yogic 

exercise wanted to divide the society on religious lines. 
Aditynath, who had in the past lashed out at a section of Muslims for terming the practice of 'surya namaskar' as un-Islamic, said the sun salutation was a beautiful example of religious harmony. 
"The namaz offered by Muslims resembles different postures and asanas of surya namaskar including pranayam. 
"What a beautiful example of harmony (between two religions). But some 'bhogis' who do not believe in yoga, indulged in dividing the society on lines of caste, creed, religion and region among others," he said. 
"All asanas (postures) in surya namaskar, pranayama activities are similar to the way Namaz is offered by our Muslim brothers. But nobody ever tried to bring them together because few people were interested only in 'bhoga' not yoga," he said. 
Aditynath was addressing a gathering on the inaugural day of the three-day UP Yoga Mahotsava here. 
(With PTI inputs)