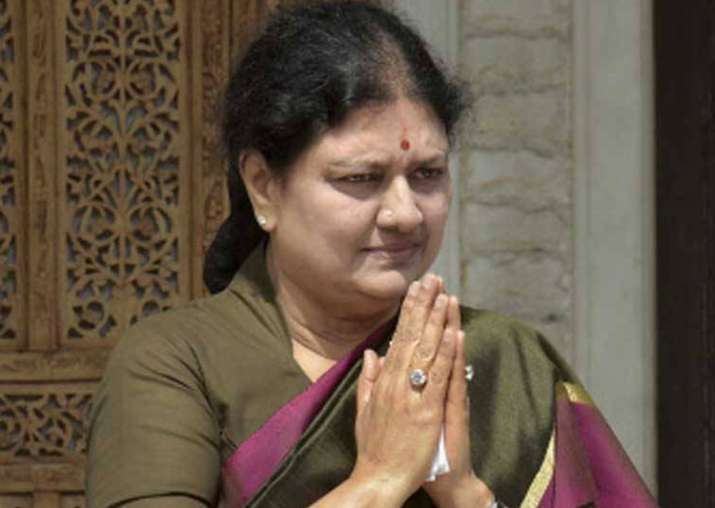 In a crucial meeting of the ruling AIADMK General Council on Tuesday the OPS-EPS faction sacked VK Sasikala from the post of general secretary and all other party posts also. 
Tamil Nadu Chief Minister K Palaniswami and his Deputy O Pannerselvam were among those who were present at today's meeting of the decision-making body, the first since the death of Chief Minister J Jayalalithaa's last year.
It is also the first after the unification of the two camps led by the Chief Minister and Panneerselvam. 
J Jayalalithaa will remain permanent AIADMK general secretary, according to AIADMK General Council Resolution.
"Temporary General Secretary post stands forfeited. Sasikala is expelled from AIADMK," said RB Udaykumar, minister in Tamil Nadu Government.
"AIADMK to be unified faction and we will retrieve 'two leaves' party symbol", said RB Udaykumar.
"All those appointed by Amma (Jayalalithaa) as office bearers, to continue" Udaykumar also said.
"All announcements of TTV Dinakaran are not binding on the party," he said.
Earlier, a cloud of uncertainty had hung over today's meeting as the Dhinakaran faction had moved the Madras High Court seeking a stay on it. 
The court had upheld an order of a single judge dismissing a plea to stay the AIADMK general council and executive committee meeting convened by Chief Minister K Palaniswami-led faction. 
Post the unification of the two camps, Dhinakaran and Palaniswami have been at loggerheads, with 19 MLAs owing allegiance to the former, meeting Governor Ch Vidyasagar Rao and seeking removal of Palaniswami, on August 22.