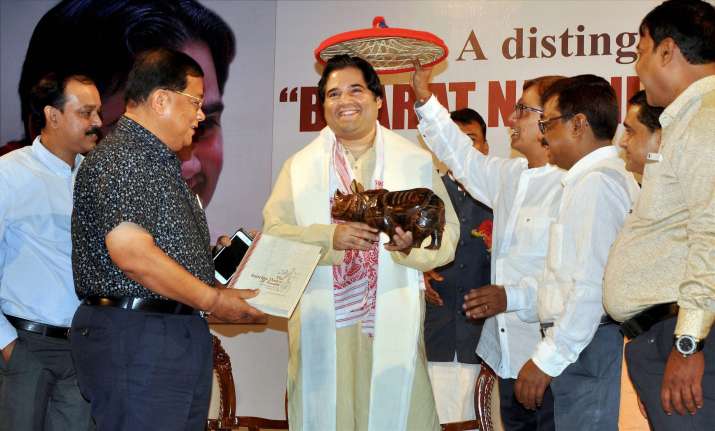 Bharatiya Janata Party (BJP) MP Varun Gandhi has said that he would not have become a Lok Sabha member at an early age of 29 had he not belonged to the Nehru-Gandhi family. 
Speaking at an event in Guwahati on Friday, the Lok Sabha MP from Sultanpur in Uttar Pradesh said, "I am Feroze Varun Gandhi. If my surname was not Gandhi, would I have become an MP at the age of 29?"
Gandhi advocated that people from non-political families should come into politics on the basis of talent and not on issues such as caste, religion or their surname. 
"I want to see an India where it doesn't matter if I am Varun Dutta or Varun Ghosh or Varun Khan. I want to see a nation where all are given equal rights, regardless of their names," he was quoted as saying. 
This kind of a culture was also prevalent in other fields like business, cricket and films and it must end, Gandhi said. 
"We must strive to ensure that a composite concept of Hindustan is evolved where all would enjoy the fruits of equality and opportunity," he said. 
Varun is the grandson of former Prime Minister Indira Gandhi and his mother Maneka Gandhi is a minister in the Narendra Modi cabinet.
He also advocated for people's Right to Recall their elected representatives if they failed to deliver. 
"Winning an election is not enough… People must have the right to recall and I introduced this bill (a private member's bill) in Parliament as a step to ensure that people, if not satisfied with their representatives, can get them removed," he said.
This could be done by the means of petition system, the BJP leader said. 
In Britain, the electorate could collectively petition the government and if over a lakh signatures were there, a discussion could be initiated in parliament ensuring accountability of an elected representatives, Gandhi said at a programme here. 
He said zila parishad elections were held in his constituency recently and he ensured that talented people were given an opportunity to contest and most of them won. 
The MP said that he was against frequent increase in salary of MPs which was done by the MPs themselves. 
At least, the MPs should not increase their salary themselves, he said. 
Gandhi said he does not take his salary as an MP and has asked the Lok Sabha Speaker to give it to some NGO or a person in need of money.
He said there should be citizens' intervention in government schemes and constant monitoring was needed to ensure accountability and transparency which would automatically bring down corruption.
(With PTI inputs)