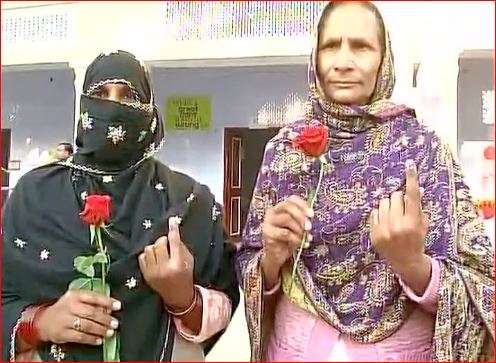 In a unique experiment, the Election Commission has asked its officials to give a red rose to all the female voters at polling booths in Baraut of Uttar Pradesh.
The EC has taken this initiative to encourage women to come out in large numbers and cast their votes.
"This is for the first time that we have got a rose," a female voter said after coming out of the polling booth. 
The First phase of UP Assembly elections is taking place today and a total of 1,17,65,768 female voters are eligible to cast their votes in 73 Assembly constituencies spread across 15 districts of the state. 
Uttar Pradesh is witnessing a three-cornered contest  with BJP, BSP and SP-Congress alliance leaving no stone unturned in ensuring victories for their respective formations.