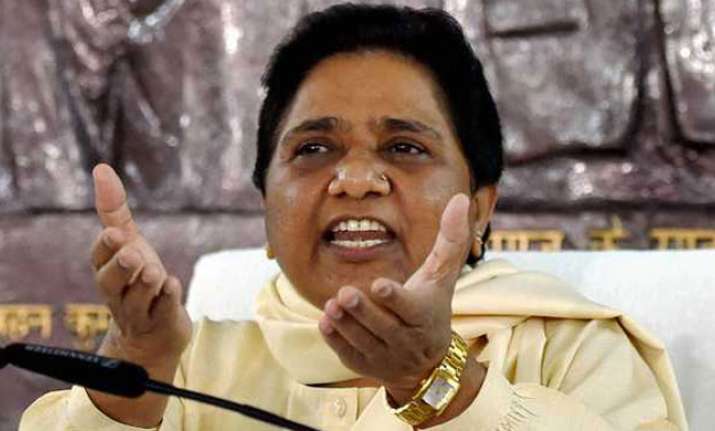 The Bahujan Samaj Party (BSP) today ruled out any post-poll tie-up with the Bharatiya Janata Party (BJP) in Uttar Pradesh.
Talking to media persons, BSP national general secretary Naseemuddin Siddiqui accused the ruling Samajwadi Party(SP) of trying to mislead Muslims by making such allegations to help the saffron party. 
"There is no truth in allegations levelled by SP that BSP and BJP can come together to form the next government...their aim is to mislead the Muslim voters, who are disenchanted with them and coming with us in large numbers, so as to help BJP," Naseemuddin Siddiqui said.  
Siddqui alleged that the BJP and the SP, in reality, were taking care of each other's interests.
He cited examples to prove that whenever SP was strong it was BJP which had gained strength whereas a strong BSP has harmed BJP in the state. 

 

Accusing Samajwadi Party of having a secret understanding with the BJP, Siddiqui alleged that Mulayam Singh Yadav's "birth in politics was due to RSS and BJP only".
He claimed that despite forming government in the state with BJP's support three times, the BSP never toed the ideology of RSS or the saffron party.
He claimed that BSP supremo Mayawati decided to sacrifice her government when efforts were made to dictate terms to her.
Siqqiui blasted the SP for making false promises to Muslims which cannot be fulfilled like reservation in jobs.
He exuded confidence that the Muslim community will not fall prey to the SP's designs anymore.