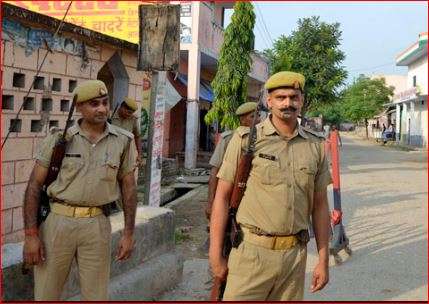 A Bharatiya Janata Party (BJP) worker was shot dead by three assailants in Khatauli area of UP's Muzaffarnagar district this morning.
According to reports available, Raja Balmiki, member of BJP chief executive committee, was sitting in his shop when the three assailants came on a bike and fired at him.
Balmiki died on the spot.
Police has recovered the body of Balmiki and sent it for post-mortem.  Muzaffarnagar police is further investigating the matter.
Enraged over Balmiki's killing, angry mobs blocked the roads of the area demanding the arrest of the culprits. The police later pacified the crowd and things returned to the normal.
Last week, two BJP workers Amit Chauhan and Manu Kuswaha were also shot dead by bike-borne assailants in Madhya Pradesh. 

                                                                                                                                

These two BJP workers were killed in Bhopal district.