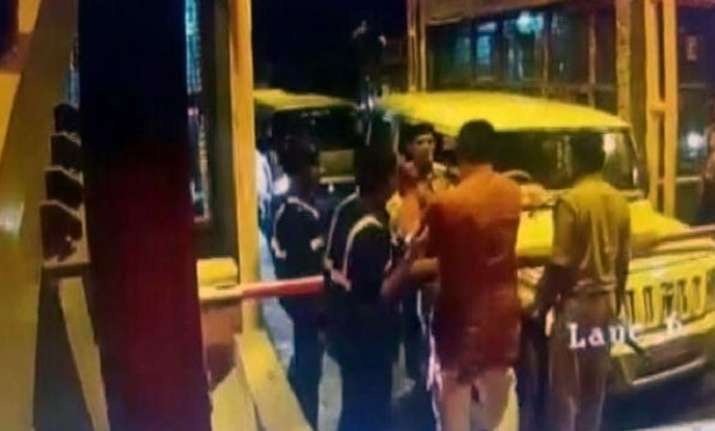 A day after Prime Minister Narendra Modi announced a crackdown on VIP culture and ordered the removal of red beacons from the cars of all dignitaries effective May 1, a video showing BJP MLA Mahendra Yadav today emerged showing the leader creating a huge ruckus after slapping a staffer of a toll plaza in Bareilly district of Uttar Pradesh.
In the video that is making rounds on internet, Yadav can be seen assaulting the toll booth employee.
The video grab, reportedly two days old, shows a man alleged to be the Bharatiya Janata Party legislator engaging in a spat with the toll booth staff and then beating up an employee.
According to sources, the reason behind Yadav's act of violence was that his convoy was made to wait as he was crossing the toll plaza.
The politician then sped away with the cavalcade of vehicles accompanying him without paying the toll. The politician and his henchmen are also shown vandalizing the barrier.