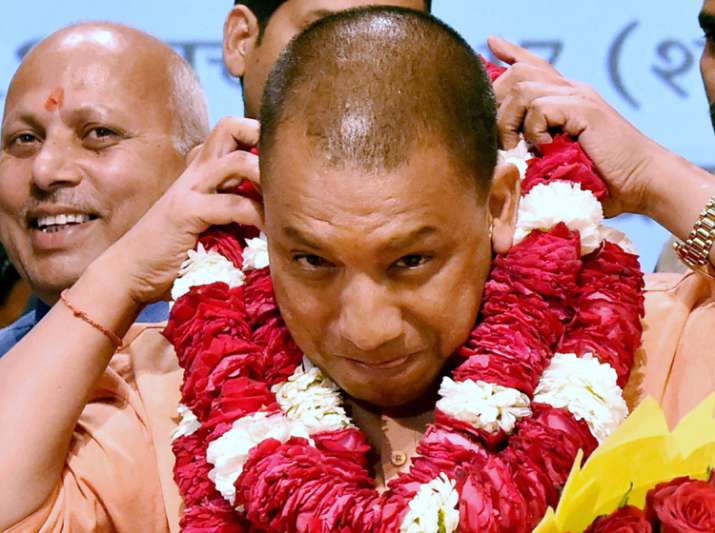 Besides deputy Chief Ministers Dinesh Sharma and Keshav Prasad Maurya, 47 ministers also took oath of office today in Lucknow along with Chief Minister Yogi Adityanath. 
Keeping in line with Prime Minister Narendra Modi's picth of 'sabka saath, sabka vikas,' the Yogi cabinet also has one Muslim face. 
Mohsin Raza is a spokesperson in BJP and is considered BJP's Muslim face in UP. 
Most of the turncoats including Rita Bahuguna Joshi and Swami Prasad Maurya also got cabinet births in the government. 
LIVE Updates: Yogi Adityanath sworn in as 21st Chief Minister of Uttar Pradesh; two deputies also take oath
There are 25 cabinet ministers, 15 MoS and 9 MoS (Independent Charge) in Yogi's council of ministers.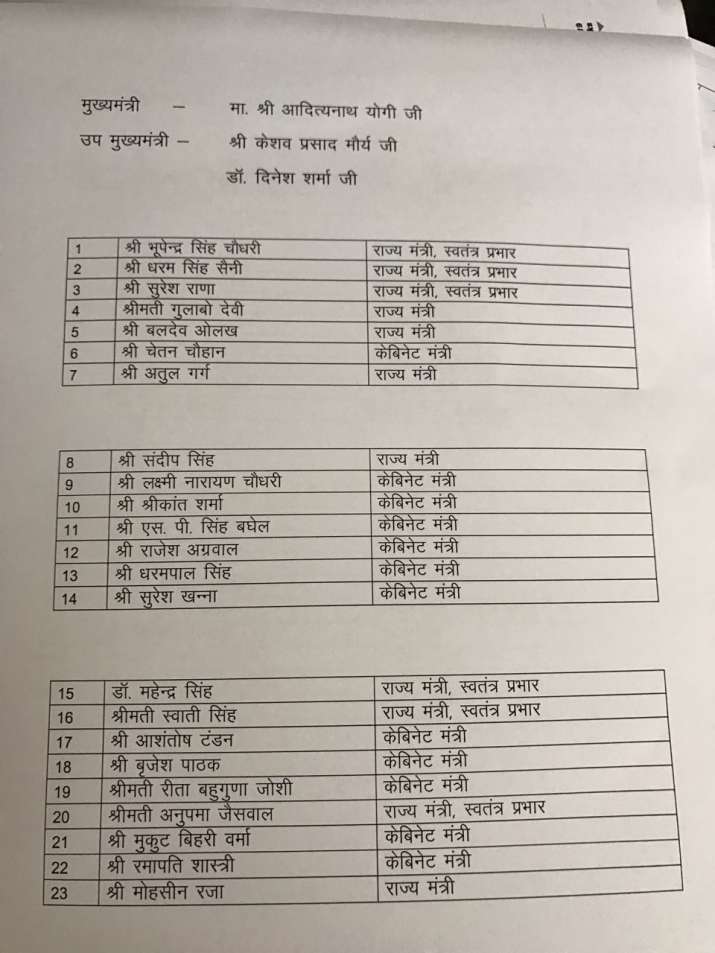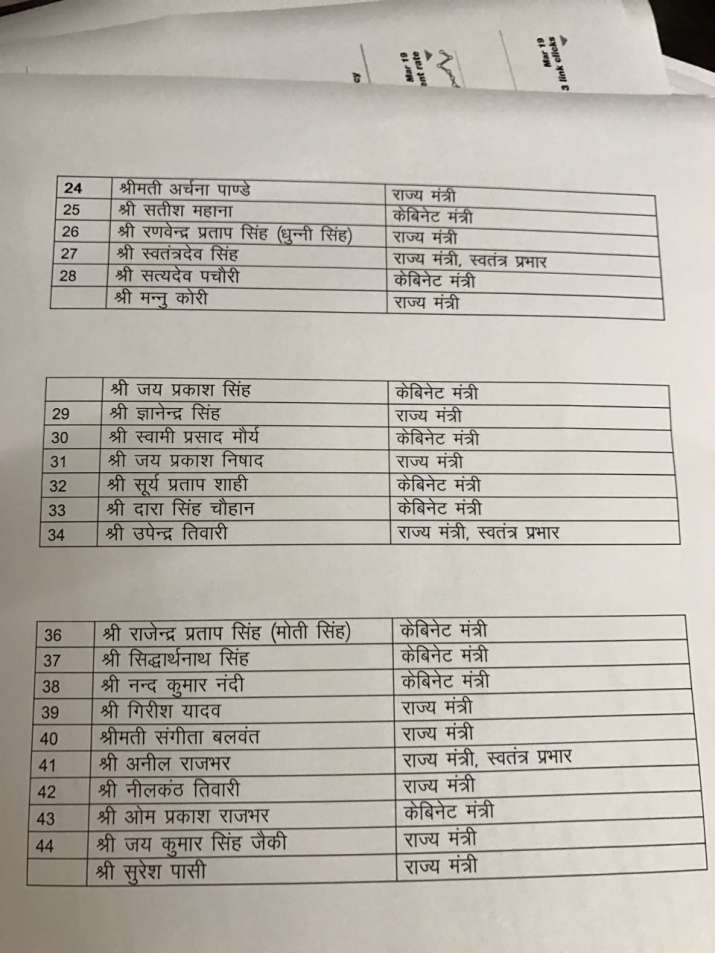 CM, two deputy CMs and 46 ministers were sworn in today at a ceremony at Kanshiram Smriti Upvan here at 2.15 PM where Prime Minister Narendra Modi and BJP chief Amit Shah were also present. 
Also Read: Yogi Adityanath to take oath as UP CM today; Dinesh Sharma, KP Maurya to be his deputies
Here is the full list of ministers: 
Chief Minister
Yogi Adityanath
Deputy Chief Ministers
1. Keshav Prasad Maurya
2. Dr. Dinesh Sharma
Cabinet Ministers 
1. Surya Pratap Shahi 
2. Swami Prasad Maurya
3. Suresh Khanna
4. Satish Mahana
5. Rajesh Agarwal
6. Rita Bahuguna Joshi
7. Om Prakash Rajbhar
8. Brajesh Pathak
9. Laxmi Narayan Chaudhary
10. Chetan Chauhan
11. Shrikant Sharma
12. Rajendra Pratap Singh 
13. Satyadev Pachauri
14. Ramapati Shastri
15. Jay Pratap Singh
16. Dara Singh Chauhan
17. Dharmpal Singh
18. S P Singh Baghel
19. Siddharth Nath Singh
20. Mukut Bihari Verma
21. Ashutosh Tandon
22. Nand Kumar Nandi 
Ministers of State (Independent) 
1. Bhupendra Singh Choudhary 
2. Dr. Dharam Singh Saini 
3. Suresh Rana
4. Mahendra Singh
5. Swati Singh
6. Anupama Jaiswal
7. Swatantradev Singh
8. Upendra Tiwari
9. Anil Rajbhar ​
Minister of State
1. Suresh Pasi
2. Mohsin Raza
3. Jai Kumar Singh Jacky     
4. Neelkanth Tiwari     
5. Sangeeta Balwant     
6. Girish Yadav     
7. Jay Prakash Nishad     
8. Gyanendra Singh    
9. Mannu Kori     
10. Ranvendra Pratap Singh     
11. Archana Pandey     
12. Mohsin Raza     
13. Sandeep Singh     
14. Atul Garg     
15. Baldev Olakh     
16. Gulabo Devi