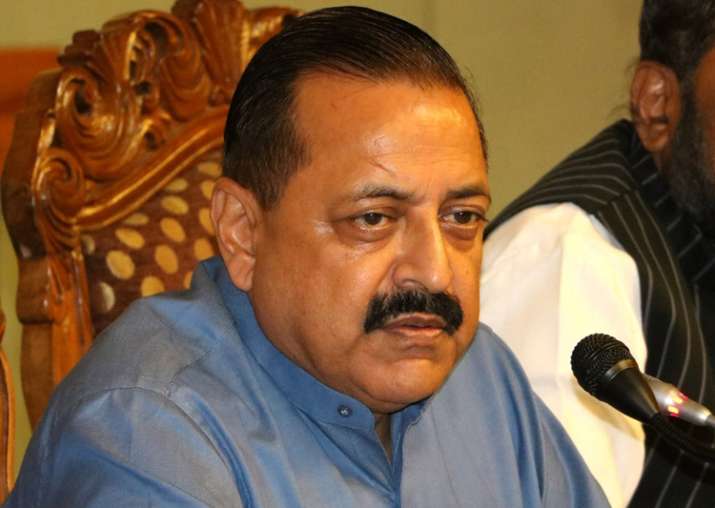 Union minister Jitendra Singh today said the tricolour is "sacrosanct" and termed as "shocking and ridiculous" Chief Minister Mehbooba Mufti's remarks that no one in Jammu and Kashmir would be there to hold the flag if their special rights are tinkered with.
Singh said the tricolour would fly as high in Jammu and Kashmir as in the other parts of the country. "As far as we are concerned, the tricolour is sacrosanct to us."
Terming Mehbooba's statement as shocking and ridiculous, Singh said, "Jammu and Kashmir is as much part of India as any other state of India. That is also the official stand."
"If at all there is an issue pertaining to Jammu and Kashmir, it is only of how to retrieve the part of the state that remains under the illegal occupation of Pakistan," he said. 
Mehbooba Mufti yesterday said at a function in New Delhi "Who is doing it? Why are they doing it? (challenging Article 35-A). Let me tell you that my party and other parties who carry the national flag there (in Jammu and Kashmir) despite all risks.... I have no doubt in saying that there will be no one to hold it (national flag) (if it is tinkered)."
Earlier in the day, expressing shock and surprise over Mehbooba's flag remarks, the state unit of the BJP asserted that Article 35-A of the Constitution which grants special status to the state is 'not a sacred cow that cannot be touched'. The party said that while the party stands by the Agenda of Alliance with the PDP and won't seek alteration of existing constitutional position, "it is equally true that Article 35-A has done more harm to the state than any other provision of law." 
The biggest challenge before the state is to save the Sufi ethos of Kashmir's culture which are facing an assault from separatism and Islamic fundamentalism in the Valley, it said. 
The party said all efforts of the state government and the Kashmiri people should be towards the protection of the these humane values and identity, instead of raking issues of Article 35-A and Article 370 which have led to inequalities and have retarded the state's growth due to "self-isolation". 
With PTI Inputs